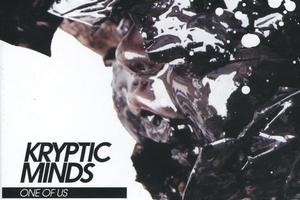 Rating: * * *
At a completely different tempo come London's Kryptic Minds. They started moving from a fearsome drum'n'bass sound towards the darker, more static form of dub step on last album, Lost All Faith. While still drum'n'bass, it was a brilliantly conceived mix of techy, jazzy and succulent sonic break beat. In contrast, on One Of Us they have taken chill pills while lunging straight for the throbbing and palpitating heart of dub step.
Sometimes it gets barren in the extreme on the desolate Dissolved, and it even starts raining on Secure Lost as it agitates and taps away slowly but dementedly.
You have to get on and ride this album for the long, twisted and meandering haul, or else it's pointless. The smouldering and menacing mood they conjure up on One Of Us makes it a little like hard work for those lacking patience, but a marvel for dub step fans.
Scott Kara