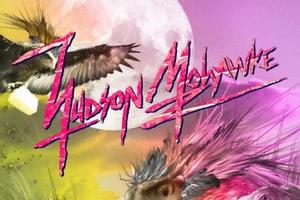 Rating: * * * *
Initially Hudson Mohawke's fruity and juicy tunes, like the sped-up vocoder guitar squeals of opener Shower Melody and the woozy and jittery beats and doomed synth of the excellent Gluetooth, sound either cheesy or obnoxious. But stick with it, because on further listening they become, or have the potential to be, pop music masterpieces.
There is, however, no doubting from the first fuzzy, head-nodding beats of Joy Fantastic (an Andre 3000-meets-Prince spectacular), and the big banging beats and hip-hop lope of Rising 5, that this kid has chart-topping chops. It just takes a bit of getting used to, especially brain rattlers like Trykk, Fruit Touch, and Acoustic Lady on which he somehow makes tranquillity sound dodgy and unhinged.
It's challenging stuff but pop music needs innovators like this, which is why he has been hailed by everyone from American art-rock fruitcakes the Mars Volta to hip-pop diva Rihanna.
Scott Kara