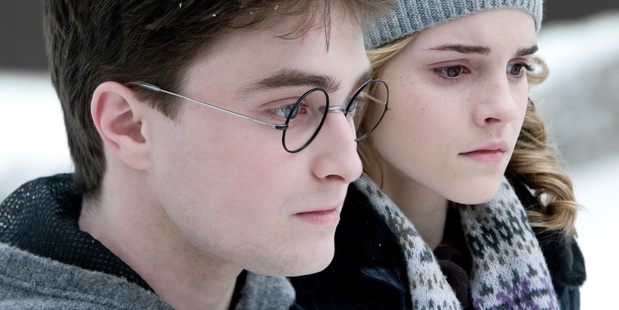 He has previously spoken about his troubled relationship with alcohol - and Daniel Radcliffe has admitted he used to turn up to filming drunk.
The Harry Potter actor, 24, said that he turned to drink to cope with the pressures of global fame after he was propelled into the spotlight at the tender age of 11.
But in an interview that will air on Sky Arts later this year Radcliffe confessed that "it was not making me as happy as I wanted it to".
He said: "It is not a real pressure but it is a pressure of living with the thought, 'Oh, what if all these people are saying I am not going to have a career? What if they are all going to be right and will be laughing and I will be consigned to a bunch of 'Where are they now?' lists?"
Radcliffe, who has been teetotal since 2010, conceded: "I would have benefited from not drinking."
The young actor, who has carved out an impressive stage career since the days of wands and wizardry with roles in Equus and The Cripple of Inishmaan, said that while he cherishes the opportunities afforded to him by his role in the Harry Potter franchise, he is glad to have moved on.
"People don't shout Harry Potter at me now, they tend to know my name, which is lovely," he said.
"But I always will credit the opportunities I get to Harry Potter. I would not be a happy person if I was bitter about those ten years of my life."
Radcliffe has admitted previously to Heat magazine that he has an "addictive personality" and he used to black out nearly ever time he drank.
"It was a problem," he said. "People with problems like that are very adept at hiding it. It was bad. I don't want to go into details, but I drank a lot and it was daily - I mean nightly.
"I can honestly say I never drank at work on Harry Potter. I went into work still drunk, but I never drank at work. I can point to many scenes where I'm just gone. Dead behind the eyes."
- Independent