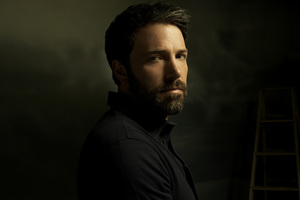 The backlash over Ben Affleck's announcement as the new Batman has continued, with an online petition against the decision gaining almost 60,000 signatures.
Affleck was announced as the new Batman on Friday, taking over from Christian Bale who starred in three Dark Knight movies.
Affleck's first film role will be opposite Superman in Batman vs Superman, the follow-up to this year's Man of Steel that's slated for release on July 17, 2015 and will be directed by Zack Snyder.
The Hollywood Reporter quoted sources as saying Warner Bros had signed Affleck for "multiple (Batman) movies" - if his portrayal is a success.
But the decision continues to attract negative attention, with a new petition gaining 59,881 signatures in the days after the announcement.
"He will burn the Bale's legacy down to the ground," wrote one submitter.
"Because Ben Affleck isn't good even as Ben Affleck," wrote another.
"Ben Affleck absolutely cannot come across as believable in such a role. You will bring Batman to a terrible place requiring someone to come behind you and clean up your mess. I'm a diehard fan but will in no way pay to watch this film," wrote a third.
THR reported that in the first hour after the decision was announced, a whopping 71 percent of tweets were negative.
Affleck has played one superhero before - the much derided 2003 movie Daredevil.
"Affleck's lanky, offhand softness hardly suits the superheroic archetype," wrote
Peter Canavese from Groucho Reviews at the time.
- nzherald.co.nz