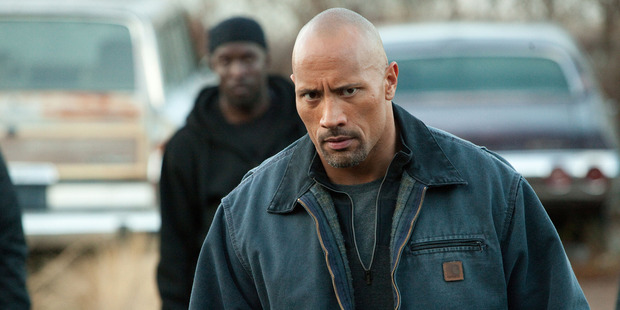 After starring in several big blockbusters in a row, Dwayne "The Rock" Johnson attempts something a little mellower with this moderately entertaining action drama. Johnson plays the hard-working John Matthews, who has built up his trucking company into a successful business. When his teenage son Jason (Ravi Gafron) is set up in a drug sting by a wayward friend, John does everything he can to get him out of jail. However, a ruthless prosecutor (Susan Sarandon) will only settle for a major arrest, so John attempts to infiltrate the drug underworld himself via a former criminal employee (The Walking Dead's Jon Bernthal). There isn't much in Snitch that we haven't seen plenty of times before, but the film moves along with requisite conviction. The blue collar milieu is nicely established, and Johnson delivers one of his most sensitive performances. It's undermined somewhat by the former wrestler's hulking frame, but I still appreciated what he brought to the role.The drug trade thrills suffer by comparison to TV's Breaking Bad, which has set a new standard for this sort of thing, and the action is nothing to write home about. Johnson fans should be satisfied though.
Stars: 3/5
Cast: Dwayne Johnson, Jon Bernthal, Susan Sarandon
Directors: Ric Roman Waugh
Running Time: 112 mins
Rating: M
• Snitch is out now.