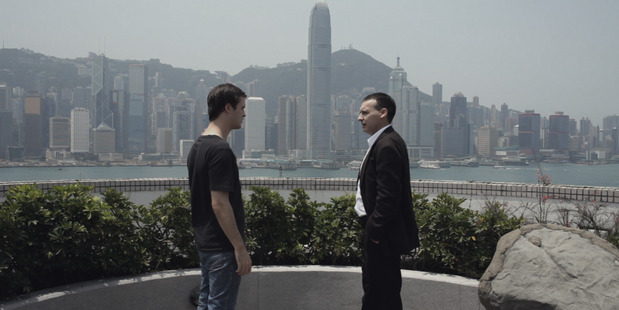 The Kiwi can-do attitude is alive and well. We just don't hear about it. Far easier to focus on what's wrong and people's vices are more interesting than their virtues.
I was invited a few years ago to the movie premier of When Night Falls by Kiwi writer, director and producer Alex Galvin, whom I had never heard of.
I went along to support the movie not expecting much. I knew the film had a tight budget and I couldn't imagine a guy down the road making a good movie without money.
I thought a good film needed Hollywood, millions of dollars of hype, and actors who were household names with troubled personal lives that kept them in the news. But When Night Falls is a terrific movie. It enthralled and gripped me. I went to the movie twice and have the DVD to watch at home.
The experience taught me that what a good movie needs is a great story and inspired direction. And that a very gifted Kiwi down the road with a can-do attitude can pull it off.
I became Galvin's No1 fan and he kindly invited me to last week's Wellington premiere of his second film, Eternity. I loved it.
To make the movie work, a few scenes were shot in Hong Kong. To save the cost of flying up another actor, Alex played one of the roles himself. So he wrote the movie, starred in it, directed it and produced it - all the while holding down a fulltime job.
That really is a remarkable achievement.
At the premiere I met the actors and the technical people who make movies happen. They were young and hugely talented. It didn't seem at all odd to them that they were down here in New Zealand on a shoestring making great movies.
It's that same attitude that saw Roy Kerr from Gore solve Einstein's field equations of general relativity, Victoria Ransom from the Manawatu create the latest dotcom sensation, and Sir Ed Hillary climb Everest.
It's wonderful to see and I know of no other country that produces people who think nothing of achieving world-class success on the back of next to nothing.
Don't miss Alex Galvin's Eternity, a fabulous sci-fi whodunit. It's worth seeing because it's a wonderful movie.
It's doubly worth seeing to be inspired by a Kiwi who can produce a top movie on the total budget of a day's catering for The Hobbit crew.
Eternity premieres in Auckland at the Rialto Cinema in Newmarket on April 17.