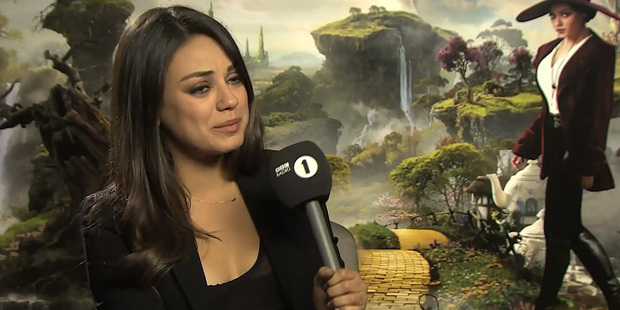 A seemingly bumbling journalist has become a YouTube star after his promotional interview with Mila Kunis went wildly off script.
Radio One interviewer Chris Stark sat down with the actress to talk about her new film Oz: The Great and Powerful.
However, the interview veered off course after Stark began by admitting he was "petrified".
He asked one question about the film before talking at length about his life in the British city Watford.
Stark then invited Kunis to a Watford Football Club game.
Kunis ended the interview by revealing she had appeared twice on Baywatch.
- nzherald.co.nz