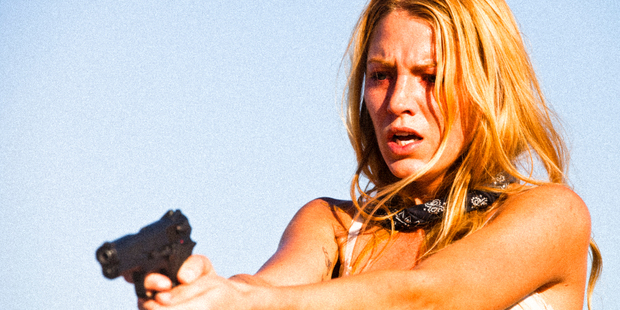 Sorry, this promotion is now closed.
Universal Pictures and NZ Herald Online are giving away five Savage prize packs containing Savages and Taken 2 on DVD, plus Don Winslow's book Savages that the film was based on.
Both DVDs contain extended cuts not seen in cinemas.
Savages, directed by Oliver Stone, is the story of two best friends' innovative marijuana business which has come to the attention of the ruthless Mexican Baja Cartel, and stars Taylor Kitsch, Blake Lively, Aaron Johnson, John Travolta, Benicio del Toro and Salma Hayek.
Taken 2, directed by Olivier Megaton, sees Liam Neeson returns as Bryan Mills, the ex-CIA operative who stopped at nothing to rescue his daughter from sadistic kidnappers. When the father of one of the kidnappers swears revenge, it is Bryan and his wife who find themselves "taken" hostage in Istanbul. To survive, Bryan must enlist the help of an unlikely ally and use his brutally efficient skills to take out his heavily armed foes one by one.
To enter answer this question before 3pm this Friday March 8. Name one other film starring Savages' Taylor Kitsch that was released in 2012.
-nzherald.co.nz