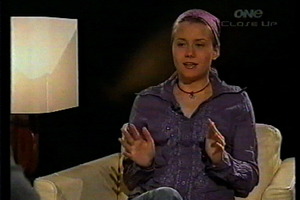 A film telling the story of Austrian kidnap victim Natascha Kampusch reveals for the first time that she was repeatedly raped by the man who abducted her as a schoolgirl and kept her in a cellar under his suburban home for nearly nine years.
3096 Days, which takes its title from the time she was in captivity, is released in Germany and Austria this week almost seven years after she escaped.
Disturbing footage with an actress playing the teenager shows how her abductor, Wolfgang Priklopil, bound himself to his victim with cable ties and forced her to have sex with him.
"I now feel strong enough to tell the full story of my abduction," Kampusch, who is now 25, says in the advance publicity for her film.
She had always refused to respond to claims that she had sex with Priklopil, but in an interview last week she said he had decided to reveal the truth because the information had reached the "public domain" in the form of leaked police files.
Kampusch was only 10 when Priklopil, a 44-year-old communications technician, snatched her off a Vienna street and bundled into a van. She spent the next 8 years imprisoned in a specially built underground cell.
In August 2006 she managed a sensational escape. Later the same day Priklopil's headless corpse was found on a railway line just outside Vienna.
Police had always assumed Priklopil acted alone. Yet new evidence suggests he may have had an accomplice.