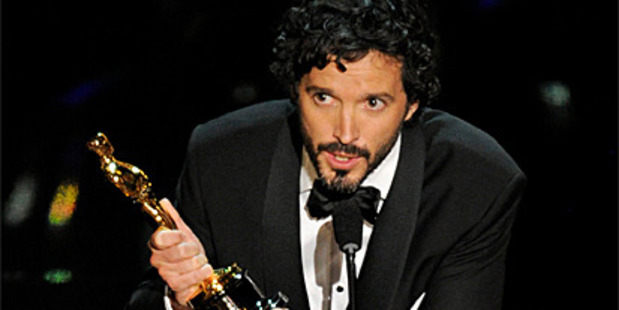 Oscar winners are more likely to thank Harvey Weinstein than God, while actresses are twice more likely to cry than actors when accepting their award, a study has found.
Georgia Tech masters student Rebecca Rolfe analysed more than 200 Academy Awards acceptance speeches made since 1953, the year the awards ceremony was first televised.
Rolfe focused on five categories - actor in a leading role, actress in a leading role, actor in a supporting role, actress in a supporting role and best director.
She found videos for 207 of the 300 speeches given in the five categories on YouTube.
Rolfe discovered there were certain trends in the speeches over the years.
"Winners tend to start their speeches broadly by thanking the Academy or fellow nominees, then gradually make it more personal," Rolfe said.
"After reflecting on the win's significance, they typically thank their peers, colleagues and sometimes even their lawyer before mentioning family."
While "I'd like to thank the Academy" is among the most famous acceptance speech phrases, less than half of the winners (40 per cent) actually say it.
Most speeches (79 per cent) close with some version of "thank you", with women more likely to add "so much" to the end of the phrase.
Of those thanked, the co-founder of Miramax Harvey Weinstein comes out on top as the most thanked in Oscar history, with 12 winners giving him credit. "God" comes in second with 11 mentions.
Leading actresses are almost twice as likely to cry than leading actors.
However, crying is a recent trend, with 70 per cent of tears shed since 1995 - including 12 of the last 15 best actresses.
"Much like the movies, acceptance speeches are a type of performance," Rolfe says. "I believe the tears are real, but perhaps, maybe even subconsciously, actresses know what is expected of them when they accept the honour. Maybe the public has come to expect an emotional speech, so actresses are more emotional than they would be otherwise."
Steven Spielberg is the only director to tear up during an acceptance speech, welling up for Schindler's List at the 1993 ceremony.
Men are more likely than women to hold the Oscar statuette aloft in one hand (26 per cent compared to 12 per cent), while 47 per cent of winning actresses cradle the statue like a baby, compared to 21 per cent of men.
Speeches have become considerably longer over the years. In the 1960s, a typical speech was about 40 seconds long, while now they average nearly two minutes. Only nine times has the orchestra started up to cut off winners' speeches in the five categories.
Rolfe has created an interactive graphic on her website to compare how different winners express winners.
"In a way, we see a part of ourselves on stage at the Oscars," Rolfe said. "While judging speeches each year, we shape the trends and customs society expects and accepts. Some of them, like length and crying, change over time. Hopefully this project is another tool for researchers as they analyse gratitude, an historically understudied field."
- nzherald.co.nz