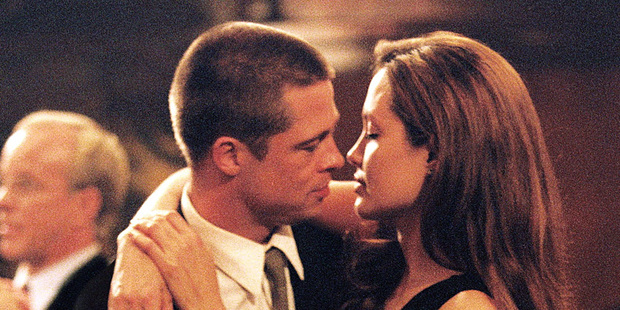 Angelina Jolie and Brad Pitt have become the latest celebrities to turn their hand to winemaking with the launch next month of their own rose wine.
The couple have teamed up with the French winemaking Perrin family to develop the Miraval Cotes de Provence label.
The wine, produced from the couple's sprawling estate near the town of Brignoles, will be priced at around NZ$24 a bottle.
Jolie and Pitt bought the 500 hectare estate in 2008 for around $63 million and have used it as a summer house.
The estate includes around 50 to 60 acres of vines.
The couple are just the latest in a long list of stars who have invested in wine from ex-Formula One champion Michael Schumacher, singer Sting and footballer David Beckham to actor Gerard Depardieu, filmmaker Francis Ford Coppola, singer Madonna and Tool frontman Maynard Keenan.
The website mesvignes.com says the majority of celebrity vineyard owners are not actively involved in the process.
Jolie and Pitt, however, want to do more than "just put their name" on the bottle, according to Marc Perrin.
"They want to be proud of the wine on their property. They are really looking for excellence," he said.
"We are two families at the service of the estate."
Perrin said he expected there to be around 150,000 bottles of the rose wine on the market in the first year, followed later by red and white wine.
The wines would be sold through "good wine merchants and in good restaurants", he added.
- AFP