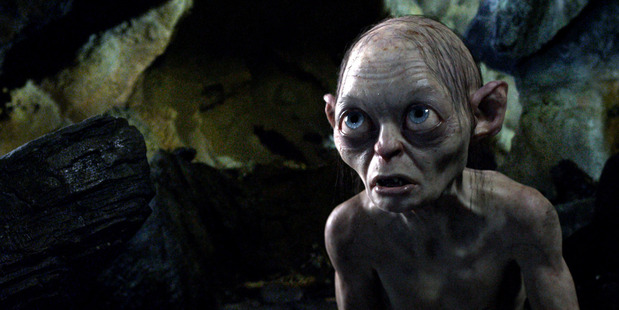 The Hobbit has picked up a visual effects Oscar at a pre-awards ceremony hosted by Star Trek stars Chris Pine and Zoe Saldana.
Simon Clutterbuck, James Jacobs and Dr. Richard Dorling picked up a technical Oscar at the Scientific and Technical Achievement Awards in California overnight.
They were honoured for inventing a technique that helped bring Gollum to life in Peter Jackson's The Hobbit.
The technique has been credited with huge advances in animating computer-generated characters, the BBC reported.
Saldana - who worked extensively with Weta while she was making Avatar with James Cameron - pumped her fist and shouted 'Weta' as the first of two teams from the Wellington production studio took the stage, 3News reported.
The Scientific and Technical Achievement Awards are dedicated to honouring the behind-the-scenes computer wizards who make invaluable contributions to blockbuster films.
The technical teams who worked on Shrek and other Dreamworks productions were also honoured at the event.
- nzherald.co.nz