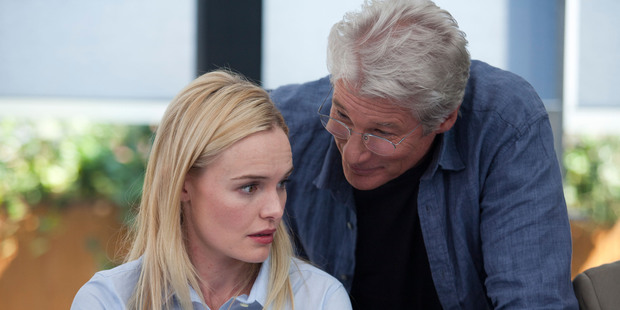 With posters boasting it had the biggest collection of stars "ever assembled" in one film, Movie 43 was supposed to be a sure-fire hit.
Instead the Hollywood filmmaker behind the gross-out comedy has found himself defending the project with all his energy after it was savaged by critics.
Peter Farrelly, who wrote and directed the hugely popular There's Something About Mary and Dumb & Dumber with his brother Bobby, responded to a tidal wave of criticism that met his latest film by telling critics to "lighten up".
Movie 43 has an all-star cast including Hugh Jackman, Emma Stone, Kate Winslet and Richard Gere. But some have jokingly questioned if they were tricked into taking part.
"Was someone holding Kate Winslet's children hostage? Threatening to release compromising pictures of Emma Stone? Did Richard Gere or Hugh Jackman have gambling debts?" wrote David Edelstein, a movie critic for Vulture.
Movie 43 follows 12 stories, each of which had a different director.
The scenes are brought together by the story of three teenagers searching the internet for Movie 43, the most banned film in the world.
-Independent