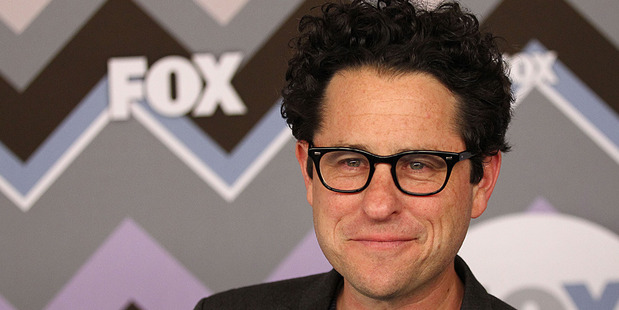 Star Trek director JJ Abrams has signed on to direct a new Star Wars film, reports say.
The respected director and producer agreed to helm the first installment of the upcoming Star Wars trilogy after months of courting from Lucasfilm head Kathleen Kennedy, sources with knowledge of the negotiations reportedly told The Wrap.
Respected industry paper The Hollywood Reporter and Deadline.com are also reporting the news.
Abrams would be a popular choice as director. He has won plaudits from sci-fi fans for his Star Trek reboot, along with his award-winning efforts on the TV show Lost.
However, his decision to direct Star Wars Episode VII would contradict previous statements where he distanced himself from the films.
He told Empire he had backed away from "early conversations" about getting involved in the trilogy because of his loyalty to Star Trek.
"There were the very early conversations and I quickly said that because of my loyalty to Star Trek, and also just being a fan (of Star Wars), I wouldn't even want to be involved in the next version of those things.
"I declined any involvement very early on. I'd rather be in the audience not knowing what was coming, rather than being involved in the minutiae of making them."
Matthew Vaughn (Kick Ass), Joss Whedon (The Avengers), Guillermo del Toro and Zack Snyder (Man of Steel) have also been linked to Star Wars in various reports.
Whedon, del Toro and Snyder have denied being involved in the franchise.
Disney announced plans to create a new Star Wars trilogy after buying Lucasfilm for just under $5 billion last year.
Few details are known about the films.
Star Wars creator George Lucas will be a creative consultant but won't direct the films.
Kathleen Kennedy will produce them as president of Lucasfilm and Oscar-winning writer Michael Arndt, who wrote Little Miss Sunshine and Toy Story 3, will pen the screenplay for Episode 7.
The Empire Strikes Back writer Lawrence Kasdan has also reportedly signed up to write one of the films, along with Sherlock Holmes scriptwriter Simon Kinberg.
The films reportedly advance the stories of iconic characters Luke Skywalker, Han Solo and Princess Leia and Darth Vader is rumoured to be coming back from the dead.
- Herald Online