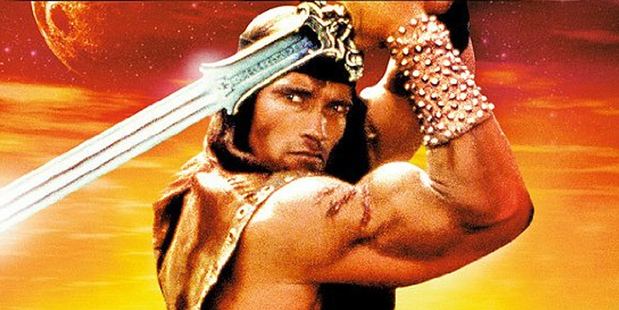 Arnold Schwarzenegger has revealed the sequel to Conan the Barbarian is likely be shot in New Zealand.
The action movie star recently told Ain't It Cool news he had campaigned for 10 years to make a new Conan movie.
Universal Studios bosses had finally agreed to fund the new movie and were looking "very closely" at moving the production to Peter Jackson's studios in Wellington, he said.
"It could very well be that one of the places they're looking very closely right now is Jackson's studio in New Zealand," he said.
Schwarzenegger said the movie would be treated as a "quality" film, with him in a starring role.
Writers were piecing together a plot featuring an older Conan, he said.
"We're going to take the story that Conan is of that age so that it's totally believable and it doesn't look like you're trying to be a 30-year-old action guy."
A script was being written and filming was likely to start soon, Schwarzenegger said.
"They're rushing. They really want to get it done, so they want to start shooting sometime around the end of this year".
Flicks.co.nz, which picked up on Schwarzenegger's comments earlier today, said having the movie in New Zealand would make way for the "inevitable brilliance" of a photo op with Schwarzenegger and Prime Minister John Key.
Watch Schwarzenegger's comments below:
- Herald Online