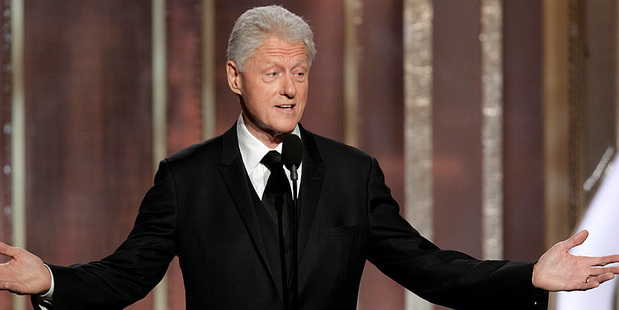 Bill Clinton has made a surprise appearance at the Golden Globes.
The former US President was given a standing ovation as he appeared on stage at the awards in Los Angeles to present best drama nominee Lincoln.
He boosted the already high Oscar hopes for the Civil War drama by Steven Spielberg - describing it as "brilliant" in his introductory speech.
""A tough fight to push a bill through a bitterly divided House of Representatives. Winning it required the president to make a lot of unsavory deal that had nothing to do with the big issue. I wouldn't know anything about that," Clinton said to laughs from the crowd.
"President Lincoln's struggle to abolish slavery reminds us that enduring progress is forged in a cauldron of both principle and compromise... This brilliant film shows us how he did it and gives us hope that we can do it again."
Co-host Amy Poehler was impressed by the surprise appearance.
"Wow, what an exciting special guest," she said "That was Hillary Clinton's husband."
Tina Fey said: "Wow that was Bill Rodham Clinton."
- Herald Online