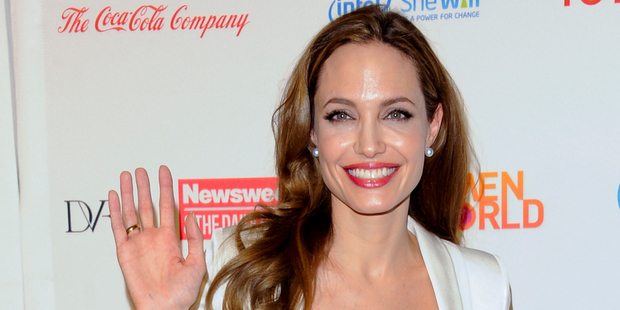 Angelina Jolie has vowed to give up acting when her children get older.
The Salt actress - who raises kids, Maddox, 11, Pax, 9, Zahara, 7, Shiloh, 6, and four-year-old twins Knox and Vivienne with fiance Brad Pitt - says once all her brood hit their teenage years she is going to give up movies to spend more time with them.
She said: "I think I'm going to have to give up the acting as the kids hit the teenage years, anyway, too much to manage at home.
"I have enjoyed being an actress. I am so grateful to the job and I have had great experiences and I have even been able to tell stories and be a part of stories that mattered and I have done things for fun, but..."
Jolie, 37, is adamant she could walk away from Hollywood any time she wants to and be proud of her screen legacy.
She told Channel 4 News: "I will do some films and I am so fortunate to have the job, it's a really lucky profession to be a part of and I enjoy it.
"But if it went away tomorrow I would be very happy to be home with the children. I wake up in the morning as a mum and I turn on the news like everybody else and I see what's happening and I want to be part of the world in a positive way."
Brad, 48, recently claimed he wants to give up acting by the time he is 50.
- Bang! Showbiz