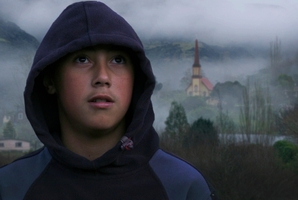 A documentary filmed in the Whanganui River settlement of Jerusalem is yet to be screened in Wanganui because its co-director is concerned about exposing the children it features, a local cinema proprietor claims.
The film's website lists 27 cinemas throughout New Zealand where it is being screened but the closest How Far is Heaven gets to Wanganui is Focal Point Cinema in Feilding.
Embassy 3 manager Gary Vinnell said his cinema had not been allowed to screen the film - which was partially funded by Wanganui District Council.
He understood co-director Miriam Smith did not want How Far is Heaven screened in Wanganui because she felt the children from Jerusalem who featured in it would be overexposed.
Mr Vinnell described the situation as "absolutely ridiculous".
The cinema had received several inquiries from locals who wanted to watch the film, and he was keen to show it.
The Wanganui Chronicle understands an invitation-only screening will be held at Whanganui Regional Museum this Saturday.
Wanganui Mayor Annette Main said a public screening of How Far is Heaven was due to take place at the museum early next month .
She assumed Embassy 3 had not sourced the film because it was a documentary, rather than a blockbuster.
The council granted $33,000 between July 2010 and June 2012 in support of the film's production.
Attempts yesterday to contact How Far is Heaven's directors were unsuccessful.
For more articles from this region, go to Wanganui Chronicle