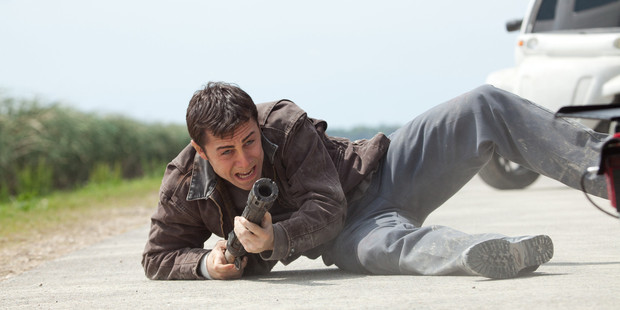 Time travelling eh? It's a tricky business. And it's a subject that movies have long been pretty well obsessed with, despite the logistical minefield.
Even the characters in Rian Johnson's brilliant new film Looper (which opens here next week), find it causes chaos.
"This time-travel crap fries your brain like an egg," says Jeff Daniels' crime boss character Abe - and he's from the future.
The thing is, Looper pulls it off beautifully, in no small part because of the engrossing plot line and some great turns by Joseph Gordon-Levitt, Emily Blunt, and Bruce Willis. Despite the blurry lines and confusion, Johnson also manages to make it deeply affecting - and that ultimate question of whether you can change events or whether history has already been set, is nicely toyed with for the audience.
But there are plenty of past examples where the time travel doesn't quite work, which begs the questions: what makes it entertain and engage; and what makes it distracting and confusing?
Most audiences love the notion of being able to go back in time and "re-do" particular events in their own lives with the benefit of future knowledge, and of being able to change their fate. That is why seminal favourite Back To The Future really struck a chord - to be able to go back 30 years, bumble around, yet still somehow save your friend and make your family much happier was an exciting prospect.
Time travel can be a great comic device too - people unexpectedly finding themselves out of place in a different decade provides easy comedy set-ups. But if it's going to be funny, it has to stay light (like Bill and Ted's Excellent Adventure) and not get tangled up in the potentially serious ramifications of temporal anomalies. When it gets serious, time travel has to be a convincingly real prospect in order for audiences to invest in the characters and not spend the entire film mentally drawing diagrams on the back of popcorn cartons, trying to follow along.
So when it comes to sending a "hero" back in time to save the world from some catastophic event (like in Bruce Willis' previous time travel outing, 12 Monkeys) or prevent a future terrorist attack (as in the clever-clogs Source Code) sometimes the thrill of a film can end up disappearing as more and more time gets spent trying to make all the aspects of the continuum link up and reconcile.
Which is why Looper is such a cool addition to the genre - it takes time travel as a key device but doesn't get mired in explanations or rules. It comes away as a stylishly dystopian view of the future - where human nature is still the biggest conundrum.
-TimeOut