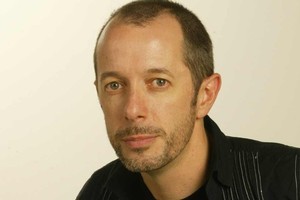 MOVIES
A little-known fantasy sequel comes out today - or at midnight last night if you were really keen. See what the star of that show feels about the curtain coming down on the character he's been playing since he was just a boy. Also out today is brilliant Israeli war movie Lebanon which has been described as being the tank-based answer to submarine classic Das Boot. Local indie feature Matariki also arrives on the big screen as does low-budget District 9-influenced sci-fi movie Monsters.
MUSIC
In the week before the U2/Jay-Z madness, you can choose from many smaller, earthier, quirkier, pluckier, cheaper gigs this weekend. That includes everything from the Grey Lynn Park Festival on Saturday, through to the Ukulele Orchestra of Great Britain at the Auckland Town Hall and elsewhere. Also, Canadian alt-rock supergroup, the New Pornographers are at the Kings Arms on Saturday, and reunited local underground rock legends Human Instinct play the same venue tomorrow night. But the biggest, smoothest, classiest of them all will likely be George Benson swingin' his way through Nat "King" Cole's songbook at Vector Arena tomorrow.
TV
Not that it's usually my kind of telly but I may well tune into local business-invasion reality show Hotel SOS on Wednesday because a few months ago I stayed at the very establishment the first episode is on a mission to improve. Which may well explain that camera guy in the bathroom, I suppose. He was friendly enough. And so were the folk at the Hicks Bay Motel on the East Cape. That's a long way to go to strongly suggest the decor needs a refresh. Say this for the place, you can't improve on the view. I am betting the expert hosts Frankie Mahoney and Simon Shreeve will make that very observation. Possibly more than once before the first ad break.
OR ...
Go see Robin Williams at Vector Arena on Saturday night. After all, he is already down a few bucks, what with his movies being smaller affairs than they used to be and his generous donation of the proceeds from his Christchurch show tomorrow night to earthquake relief. This is a guy who lives in San Francisco, so he probably knows the difference between shaking with mirth and shaking the turf. Attention all Williams stalkers: We think he's probably staying under the name "San Andreas". Because when someone wrecks the hotel room, it's always his fault. Boom boom.
- TimeOut