Rating: 2/5
Verdict: Love story without chemistry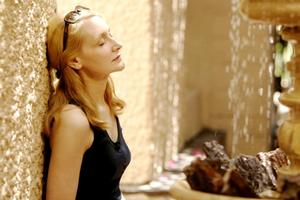 That this Canadian-Irish co-pro has yet to be released in Ireland may tell you much of what you need to know. Even the versatile and dependable Patricia Clarkson can't breathe life into an inert story which is like Brief Encounter without the passion or the good acting.
She plays Juliette, a magazine editor, who arrives in the Egyptian capital for a brief break with her husband (Tom McCamus), who is a UN executive in Gaza. Unavoidably detained, he sends a colleague, TaReq (Alexander Siddig, as smouldering as Zhivago-era Omar Sharif), who shows her round the place.
The film's attempt to persuade us that something brews between them is somewhat hampered by the fact that they have the combined chemistry of a doughnut. Director Ruba Nadda, whose excellent 2005 film Sabah dealt so much better with the taboos of cross-cultural romance, has penned a script that is criminally dreary but the photography (the seething souk or the pyramids at sunset) is enchanting.
Cast: Patricia Clarkson, Alexander Siddig, Tom McCamus, Elena Anaya, Amina Annabi
Director: Ruba Nadda
Running time: 90 mins
Rating: PG (adult themes) In English and Arabic with English subtitles