NZ Herald motorsport correspondent and nzherald.co.nz motorsport show host Eric Thompson chats with Bob McMurray who has god alone knows how much experience in F1. We cover the Abu Dhabi Grand Prix where Raikkonen finally made it on top of the podium and Vettel went from last to third. Then we look at the V8 Supercars where Whincup put every one to the sword and has surely clinched his fourth championship. We talk about Kiwi young guns testing GP3 and GP2 and touch on the opening night of the Speedway at Western Springs.
Latest NZH Video
Jacinda Ardern speaks at the 'Let's Talk to Labour' youth event.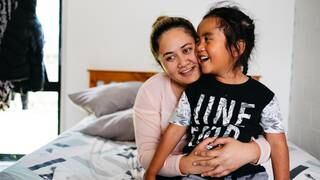 19 Aug, 2017 3:54pm
2 minutes to read
Exclusive: Compelling documentary challenges stereotypes around young mothers.
Protesters marching on Dunedin Hospital have forced Prime Minister Bill English and his entourage out a side door this afternoon. Source: ODT