NZ Herald motorsport correspondent Eric Thompson and former McLaren F1 team member and motorsport commentator Bob McMurray chat about Singapore Grand Prix and how the F1 championship maybe coming to Alonso rather than him chasing it. Also, they discuss how a Chinese driver can get a Super Licence when others may struggle, and whether it's Mercedes or AMG going racing in the V8 Supercars championship.
Latest NZH Video
Jacinda Ardern speaks at the 'Let's Talk to Labour' youth event.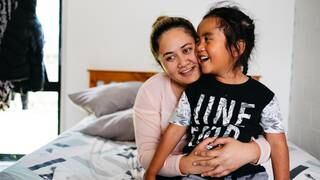 19 Aug, 2017 3:54pm
2 minutes to read
Exclusive: Compelling documentary challenges stereotypes around young mothers.
Protesters marching on Dunedin Hospital have forced Prime Minister Bill English and his entourage out a side door this afternoon. Source: ODT