Porsche's hybrid hypercar, the 918 Spyder, takes on the infamous Green Hell - Nurburgring Nordschleife - and manages a blistering record breaking run of just 6:57. Porsche insiders say it can go even faster.
Latest NZH Video
Jacinda Ardern speaks at the 'Let's Talk to Labour' youth event.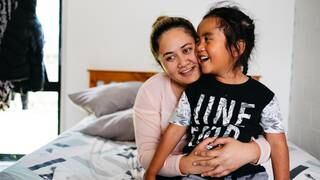 19 Aug, 2017 3:54pm
2 minutes to read
Exclusive: Compelling documentary challenges stereotypes around young mothers.
Protesters marching on Dunedin Hospital have forced Prime Minister Bill English and his entourage out a side door this afternoon. Source: ODT