Orders are coming in for the little car with big savings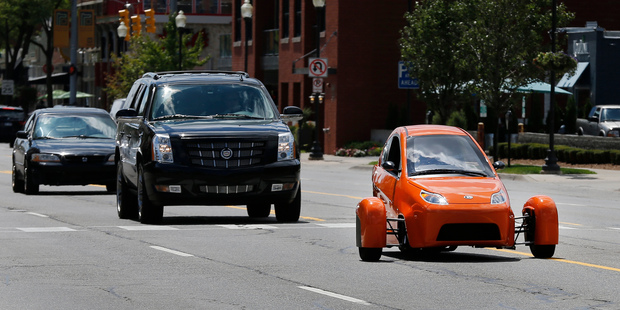 The next American commuter car might have two seats, three wheels and get 36km to a litre. Phoenix-based Elio Motors wants to revolutionise US roads with its tiny Elio, which has a starting price of US$6800 ($8000).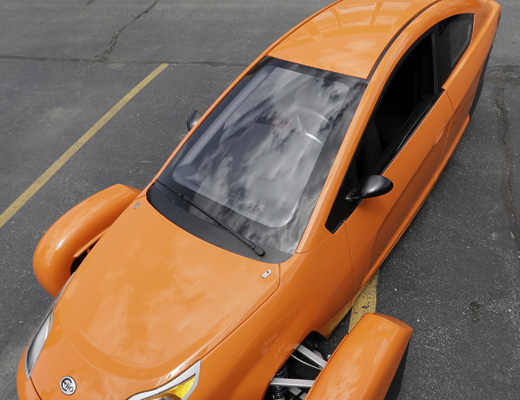 The Elio three-wheeled commuter
Elio Motors plans to start making the vehicles next year at a former General Motors plant in Louisiana.
They will be sold at Elio stores in 60 US markets and serviced by Pep Boys auto shops.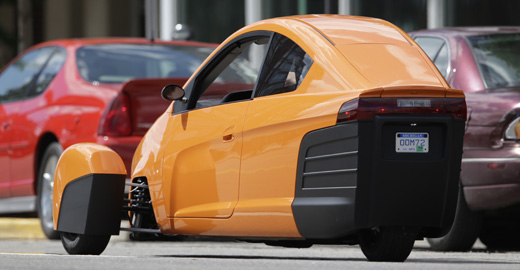 The Elio three-wheeled commuter
Because it has three wheels, the US government classifies the Elio as a motorcycle. But Elio Motors co-founder Paul Elio says it is designed with all the safety features of a car.
The company already has 27,000 orders for the Elio, mostly from older and more affluent buyers who want a second car for commuting.
Follow Driven on Facebook and Twitter for the latest motoring news.
-AP