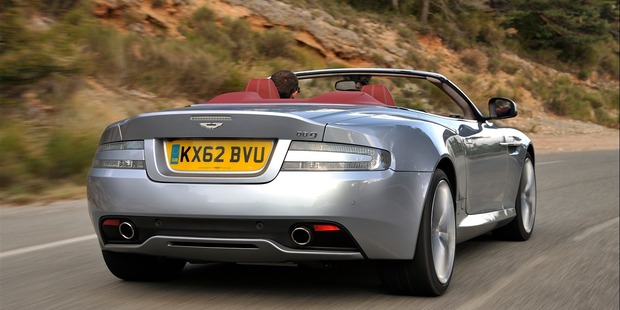 Aston Martin is doing the maths and trying to decide whether 10 should follow nine when it comes to the new DB sportscar to be released in 2016.
Aston Martin executives are hotly debating what to call the DB9 replacement.
"It'll definitely be a DB," revealed Aston design director Marek Reichman to Autocar.co.uk, "but what number will follow that is yet to be decided."
Chronologically, it should be DB10, but Reichman told Autocar that, by this logic, the current car should have been called the DB8.
"We skipped a number last time to try to emphasise what a big step the new car was," he said. "As the next one will be at least as big a step forward, there's no reason why we couldn't do so again."
Reichman hasn't ruled out reusing the existing name - an idea some executives are keen on.
The new DB9 will be built around an all-new bonded aluminium platform and is set to be powered by a new twin-turbocharged 4-litre V8 engine designed and built by Mercedes-AMG but the engines will be modified to sound, respond and feel like an Aston Martin engine.