Legend's passions not restricted to motorsport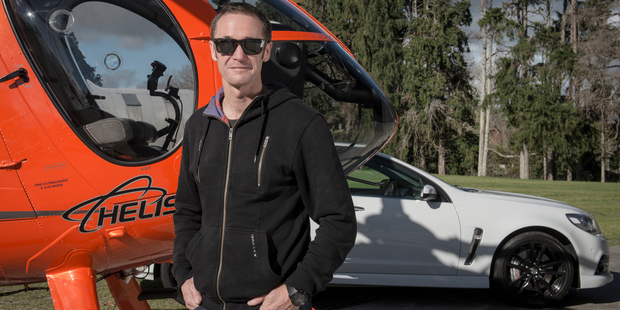 He's famous for his achievements on the race track, but Kiwi motorsport legend Greg Murphy has two lesser known passions -- helicopters and cycling.
As the V8 SuperTourer driver turns 42 in August, he is focusing on his health -- and that of fellow Kiwi males. Murphy was a Men's Health Week ambassador, alongside the likes of rugby legend Michael Jones and comedian Mike King.
As part of the campaign, there is an online What's Your Score test (menshealthweek.co.nz) that men can take for the whole of June to give them their annual health score. Murphy scored an impressive 34.
He became involved in the event because "men are not taking care of themselves, and accepting that things go wrong and you need to get it checked".
For Murphy, having a full medical yearly is a given as he needs one for his racing licence, and since he turned 40 he needs a biannual check-up for his helicopter licence.
"I've had a medical check-up for at least 20 years. I know that I'm being checked every year thoroughly by having a proper medical, so I suppose I'm ahead of the game," he said.
"There are still things that you don't necessarily get checked when you have a medical that is important, such as the prostate side of things when you get to 40.
"It's good to remind people because we can be told something and very quickly the importance of it drops away."
To stay racing fit, Hawkes Bay-based Murphy cycles most days as he doesn't like going to the gym or running, and instead stays "active".
As a dad to three young children, he wants the energy to "ride a mountain bike and in summer do water sports".
"I don't want to have to sit on the sidelines because I'm unhealthy or unfit," he said.
He hasn't been sitting on the sidelines recently -- instead he was asked by one of his son's teachers to join a social football team, where Murphy played mid-field.
"It was a bit of a shock. I hadn't played a team sport like that in over 20 years, so I really enjoyed it."
He's also hoping that now he's in Hawkes Bay, after living in Melbourne for the majority of his full-time V8 Supercars career, he can spend more time flying helicopters.
"When I was very young my father worked for a company in Hawkes Bay, managing a few helicopters out of Bridge Pa aerodrome and I was always tagging along. I was always fascinated with helicopters from an early age. I always wanted to get my licence."
But it wasn't until 2005, while in Australia, that Murphy finally got his licence and since then has flown 270 hours, including a few trips in the helicopter featured here in Driven -- a 650 horsepower MD550FF powered by a single Rolls-Royce 250-C30 engine.
So, do Murphy's motorsport skills help him as a helicopter pilot?
"I don't know. I think a big part of it is that I'm fascinated with understanding why they fly and all the physics of it all. I enjoy knowing about all that. If you're competent about why they fly then it could make you a better pilot."
While the next round of the V8 SuperTourers doesn't start until September when Murphy will compete in his Holden in Australia with his M3 Racing team, he is busy with his role as Motor Trade Association spokesman (see left), plus presenting on Sky TV's show Skyspeed.
He also recently raised at an auction at Hampton Downs nearly $17,000 for stem cell research, to help find a cure for Type 1 diabetes.
Thank you to Oceania Aviation Ltd, Ardmore aerodrome, for the use of the helicopter and their hangar for this shoot (www.oceania-aviation.com).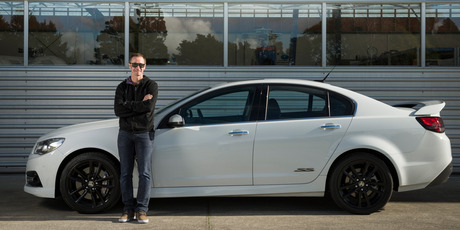 Safety tips for young drivers
Greg Murphy is a spokesman for the Motor Trade Association and talks at New Zealand high schools about road safety. Last week he spoke at seven colleges in the Central Plateau and Rotorua region.
Here are Murphy's three top tips for young drivers.
1. Getting professional training is important. Relying on parents to do it is not the right thing to do because parents - if they haven't done any training themselves - may pass on bad habits.
2. Practise driving as often as possible and obey the restricted licence rules. That is absolutely critical. Do not think that you are a competent driver.
3. Be aware of what is going on around you. Just because you are doing the right thing doesn't mean you won't get caught up in other people's mistakes. You must always be ready.