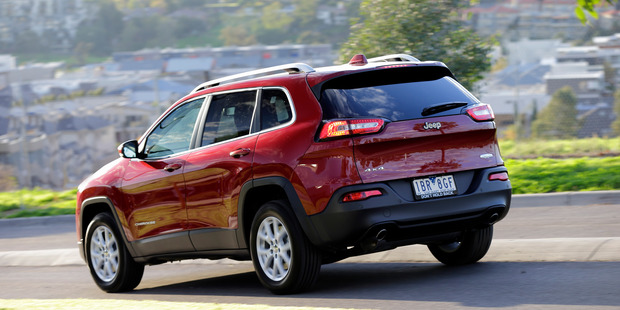 Jeep Cherokee head designer Greg Howell is hoping the third-generation SUV wins over buyers by a nose.
The seven-slot grille has galvanised opinion around the world -- you either love the very angular appearance or you hate it.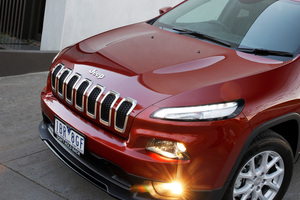 Initially I was in the latter camp, but having seen the Cherokee in the flesh I'm a convert to loving it.
And it doesn't matter what your opinion, the polarising look has garnered the new Cherokee attention. The grille has made the mid-sized SUV stand out so much that Howell's now being compared to legendary car designer Peter Schreyer, who turned around the Kia thanks to the tiger-nose grille.
When Detroit-based Howell began work on the new Cherokee the focus was to keep the look of the mid-sized SUV modern.
"The design has to last until the day production stops, not when the vehicle goes into production," said Howell.
He told Driven that he began sketching the look of the new Cherokee on paper before moving to computer to refine the design, while colleagues preferred to worked on a clay model.
And from Howell's initial sketch to sign-off was a rapid 18 months.
His team brought some of the heritage features from previous Jeeps including the TJ Jeep's waterfall hood, square wheel arches -- taken from World War II Jeeps -- and the JK half-door appearance.
But the design volume "has been turned way up".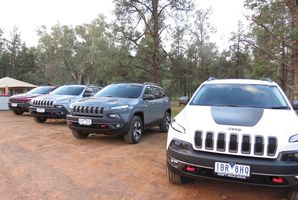 Jeep is recalling 10,700 vehicles worldwide including the Grand Cherokee, Grand Cherokee SRT and Cherokee due to a problem with the adaptive cruise control which may result in uncontrolled acceleration. Affected models were built between 16 January and 17 April 2014. Fiat Chrysler NZ says less than 30 vehicles are affected and owners would be contacted.