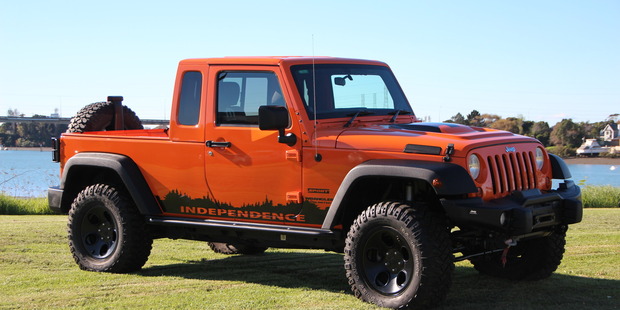 Tens of thousands of people will pull on their best gumboots and go to Fieldays in Hamilton this week. They'll be looking at chainsaws, drench and maybe even the odd combine harvester -- but we're more concerned about the four-wheeled exhibits. Vehicle specials will be monumental this year -- the competition between manufacturers to offer the best deal is hotting up, and the winners are those with a fistful of dollars. Aside from the deals, here's a peek at what's coming up.
HYUNDAI
Official vehicle sponsor for Fieldays 2014, Hyundai is bringing every vehicle in its range -- and it's letting you drive them. Aside from the regular test-drive zone, punters can have a go at a WRC Rally simulator and win prizes. Kiwi driver Hayden Paddon is competing in his first factory-backed drive in the awesome i20 WRC as you read this.
JEEP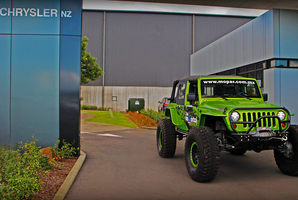 The green monster on this page is the Wrangler ImMortal -- a heavily modified Jeep shipped from Detroit for the event. There's also the interesting JK-8, turned from Wrangler to ute with a kit that's available for all vehicles in the range.
Jeep's new Cherokee will be on-site in what will be a special preview as the funky SUV won't be in showrooms until June 16.
FORD
Ford is pulling out all stops this year, and is even building a mountain. The Ranger off-road track will throw down the challenge to the 4x4 fraternity -- it's even got a waterfall and log climb. A coup for the Ford team is the last FPV built in Australia, the limited edition GT-F, not yet launched.
MAZDA
The BT-50 is a pretty good ute -- but as you can see from our cover today, there's always room for improvement. Mazda NZ will be at Fieldays with its Arashi, as well as new machinery including the Mazda3.
HOLDEN
Holden has a host of new models appearing in Hamilton, including the Captiva 5 LT petrol, the Trax LS and the specced-up Cruze Equipe. There is also the special Storm editon of its always popular Commodore, available in V8 and V6 form. We've driven the V8, and will be reporting on the test some time in the next few weeks.
TOYOTA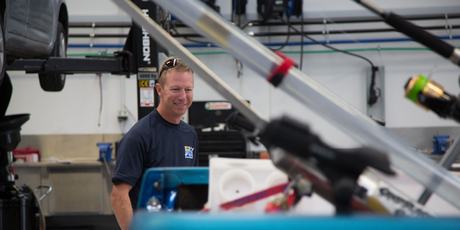 For those who think big-game fishing is best carried out with a helicopter and a whole lot of guts, Matt Watson will be on Toyota's stand to show off his new Hilux SR5, custom made into the ultimate fishing truck. It's all a bit hush-hush until Monday, when we'll reveal some video evidence of Watson's awesome Hilux on nzherald.co.nz/driven. Matt will be on-site at Fieldays to talk about the truck build-up between 11am and 2pm, and fans can win a fishing trip with him.
Fieldays Mystery Creek, Hamilton, June 11-14 www.fieldays.co.nz