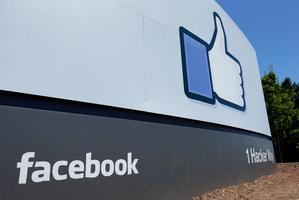 A woman has died in a head-on collision on a US highway just seconds after she posted selfies and updated her status on Facebook, police have said.
At 8.33am last Thursday (local time), a post appeared on 32-year-old Courtney Sanford's Facebook timeline which read: "The happy song makes me so HAPPY." At 8.34am, police were called to reports of a crash.
Officers said Ms Sanford was alone in her car when it crossed the central reservation, crashed into a recycling truck and burst into flames.
She was on her way to work along Interstate 85 in North Carolina at the time, and police said they found no evidence that drink, drugs or speed were factors in the collision.
The link to Facebook only emerged this weekend after friends of Ms Sanford came forward to tell police that a number of her posts online appeared to come from a similar time to the incident itself.
High Point Police Department spokesperson Lieutenant Chris Weisner said the crash was a real-life public service advert "showing what happens when you text and drive".