Presence of tens of thousands of fans vindicates decision to return V8 racing to Pukekohe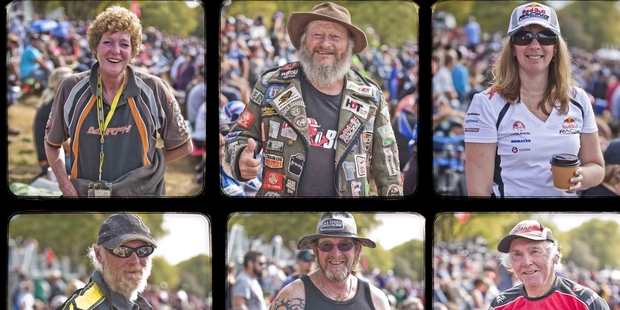 Organisers of the V8 Supercars ITM 500 racing at Pukekohe say they are overwhelmed by the reception from locals and the thousands of visitors from around the country and Australia.
The four-day event, which ended yesterday, attracted 128,255 fans.
It was the second year the championship was held at Pukekohe Park Raceway.
The South Auckland track was the fourth stop on the 2014 Supercars calendar, following events in Adelaide, Tasmania and Winton.
"To grow this event significantly year on year is testament that it was the right call to come back to Pukekohe and this circuit, which is not only a brilliant race track but superb for the fans," said V8 Supercars chief executive James Warburton.
It had also been "an absolute privilege" to race on Anzac weekend and to help the Returned and Services Association, the event's official charity, with its fundraising endeavours.
Auckland Mayor Len Brown said Pukekohe was motorsport's spiritual home in New Zealand.
"The crowds have turned up in great numbers and they have been rewarded with a brilliant display of world-class motor racing."
The motorsport festival was largely trouble-free, aside from a crash in one of the support-category races, from which Pukekohe local Andy Duffin was taken to hospital.
According to a report by GT Racing New Zealand Duffin has a broken wrist and injured knee, and was undergoing a CT scan and further x-rays last night.
"Andy was involved in a sickening crash at Pukekohe today," the report said."From the TV coverage it looks pretty certain that it was mechanical failure."
A Mazda Pro7 Racing spokesperson said the racing community was sending its support to the Duffin family after Andy's "rather nasty crash".
"Hope Andy and the family pull through oksay. Cars can be fixed. Says a lot for a good roll cage by all accounts."
The event culminated in a thrilling final race, won by Mark Winterbottom to secure the Jason Richards Trophy.
Over the four days, the RSA benefited from fundraising that included the sale of Anzac poppies, merchandise and a Drivers in the Hot Seat charity speaking event.
RSA chief executive David Moger said the V8 Supercars festival embraced the Anzac spirit and ensured the legend of the Anzacs was respected and remembered.
Event spokesman Ian Hepenstall said there had been no arrests over the four days.