Carmaker continues links with golf, writes Liz Dobson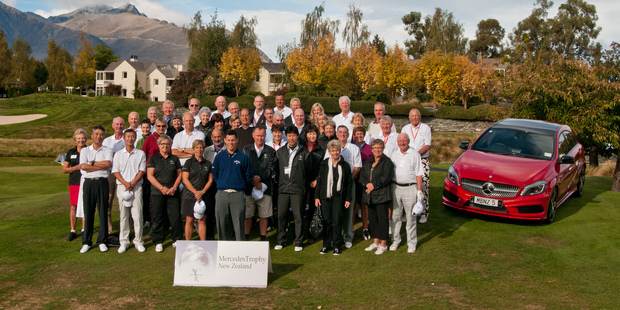 It's the largest amateur golf tournament in the world and 24 Mercedes-Benz owners in New Zealand are taking part in the event next week at Queenstown's Millbrook Resort.
Called the MercedesTrophy, it's an annual international series of invitational tournaments for Benz customers with 65,000 players from 60 countries competing to qualify for the world final at Stuttgart, Germany.
The Kiwi Mercedes owners will be teeing off on Anzac Day at Millbrook for the three day event, with the top three players making it to the Stuttgart final in late September, to compete as Team New Zealand.
"We are extremely proud in 2014 to be celebrating 25 years of the MercedesTrophy," said Mercedes-Benz NZ general manager, Ben Giffin.
"Over this time we have built one of the world's most prestigious tournaments in amateur golf - which I'm proud to say Team New Zealand won and brought home in 2011.
"While Mercedes-Benz sponsors and supports many of the world's most prestigious international golf tournaments, the MercedesTrophy is to my mind the most important part of our global involvement, an opportunity to engage with our customers in their favourite pastime," he said.
In addition to participating in the New Zealand final, players will have a change to win a trip to the Mercedes-sponsored British Golf Open at St Andrews, by hitting the straightest drive.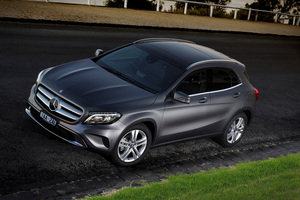 And anyone who hits a hole-in-one on the designated par 3 hole at Millbrook over the long weekend has a chance to win the all-new GLA compact SUV, priced from $64,900.
The GLA will have its official launch the following week at Queenstown, as Mercedes-Benz NZ takes on rivals BMW and Audi in the popular small "soft-roader" segment here.
Giffin also confirmed to Driven this week that he'll be adding the larger, and controversially styled, MLC off-roader to his fleet.
"We will be getting MLC in 2016 as part of our SUV strategy," Giffin said.
The Mercedes-Benz concept coupe SUV will debut at next week's Beijing auto show.
Although it looks like the GLA, the coupe SUV is expected to be significantly larger at 5m long and 2m wide. Already critics are saying that style-wise it is set to take on BMW's X6.