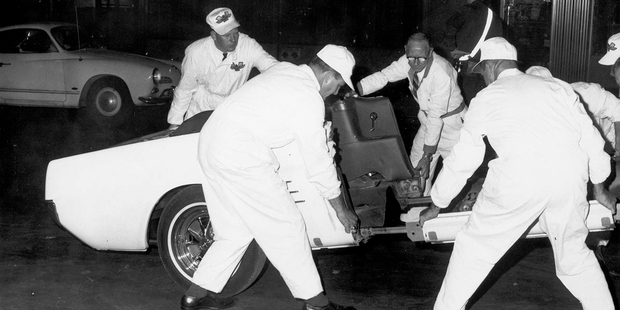 Ford's iconic Mustang will be on top of the world next month.
As part of the company's celebrations for the car's 50th anniversary, it'll be putting the 2015 model Mustang convertible (right) on the 86th floor of the Empire State Building - repeating its feat from five decades ago.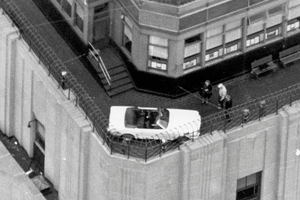 Ford tech workers are busily tearing the car down so the parts can be transported to the observation deck using the building's lifts - and then face the serious task of putting it all back together in time for the two-day spectacular on April 16 and 17.
Getting a car 443m above Midtown Manhattan is not as simple as it sounds - there are no portable cranes capable of hoisting it up a building that enjoyed being the world's tallest for nearly 40 years, and the spire makes helicopter delivery on to the narrow decks extremely risky.
In 1965, a Mustang prototype was chopped into three sections to fit in the lifts.
"Like all good craftsmen, our team is measuring twice and cutting once to make sure we can get this Mustang up in the elevators," said Mustang chief engineer Dave Pericak. "Like the team that did this in 1965, the current crew visited the Empire State Building before starting and took careful measurements of its new elevators and doors before cutting up the car."
It's even harder this time, though, as the new model - which will be sold in New Zealand as right hand drive - is approximately 175mm longer and 100mm wider than that original vehicle.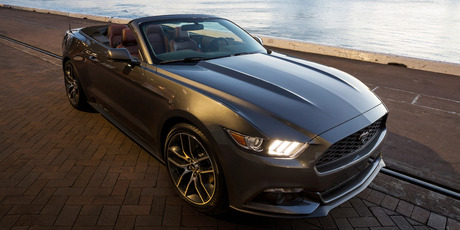 The Mustang was revealed to the world through television ads on April 16, 1964, before being shown to the public at the New York World's Fair on April 17. It went on sale that day, and by the time the showroom doors closed, Ford car dealers had accumulated a record 22,000 sales - which swelled to 418,000 in the first year.