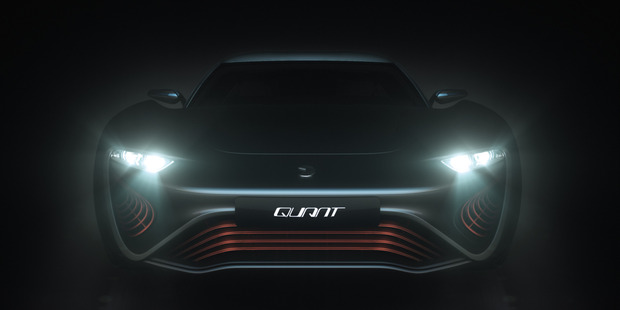 The land-locked Principality of Lichtenstein will unveil its first ever luxury sports car at this years annual Geneva Motor Show. Called the Quant e-Sportlimousine, it is product of nanoFLOWCELL, a research and development company based in Vaduz.
The Quant will be the first car produced by the firm. Head of development at nanoFLOWCELL technology, Nunzio La Vecchia and his team of designers and engineers claim it will feature an entirely new type of energy storage system incorporating nanoFLOWCELL technology, supposed to set "new and innovative ideas for ongoing research into battery development, specifically in the field of flow-cell technology," nanoFLOWCELL technology said in a statement.
Whether this will involve a combination of a hydrogen fuel cell or EV technology remains to be seen. At 5.25 metres long, the Quant is longer than the long-wheelbase Mercedes S Class and features four seats.

What photos have been released have shown us a chisled front spoiler, low headlights, double bubble roofline, rounded rear and sculptured intakes. More details should be revealed at the cars debut at Geneva.