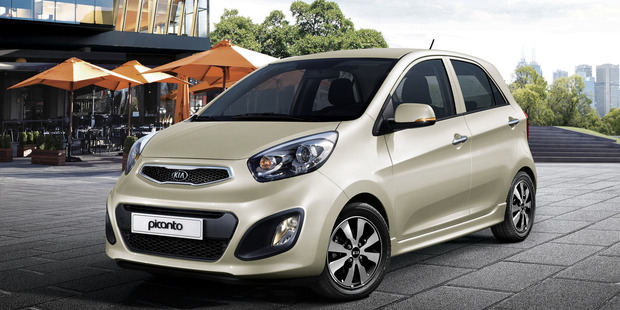 You'll get a lot more than you might imagine in this price categoryTextBox1The Kia Picanto five-door is a star in the under $20,000 new-car category.
It's amazing how often we return to the $20,000 figure when talking about car choice. It's a nice round number. It's an amount that many people can afford or feel comfortable spending on such an important depreciating consumer durable.
It's also pretty much the entry point for the mainstream new-car market and what surprises us here at Driven is just how much ability and character you can have along with new-car smell and warranty for less than $20k. There are plenty of entry-level cars out there that do not feel in the slightest bit cheap and that's something to be celebrated.
That's what we're doing at Driven. Here are the five best new cars you can buy and still get change from $20k - plus one wildcard that might give you fuel for thought.
FIAT 500 POP
Marketing the Fiat 500 as a premium-price small car, Mini-style, didn't really work in New Zealand. It's a fabulous little machine but it's certainly at its most appealing in the cheap-and-chic category.
That's exactly what newly appointed distributor Fiat Chrysler did with the 500 last year: repositioned it as an affordable alternative to mainstream small cars. Designer style at a department store price.
The high-end/performance versions continue, but you can now also buy a Fiat 500 Pop for $19,990. True, it's not for everybody: the 500 is still only a three-door and you have to choose manual transmission to stay under the $20k barrier, but this basic equipment level - steel wheels and all - suits the 500 perfectly.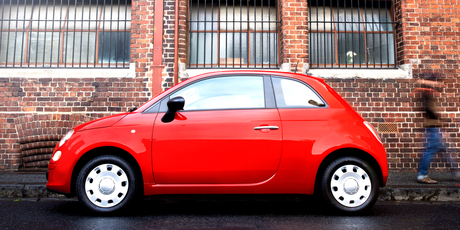 The 1.2-litre engine relishes the upper reaches of the rev counter and you can dart in and out of traffic because nobody takes offence at a hard-charging Fiat 500. It's more fun than you thought possible for $20k.
I suggest a brown or black paint job and pop the plastic wheel covers off, because then you look like you mean business. That's how they do it in Rome.
KIA PICANTO
The Picanto has been critically acclaimed from day one: with the European market in mind, Korean maker Kia just seemed to get the right balance of individual style with the practicality and feel of a larger car.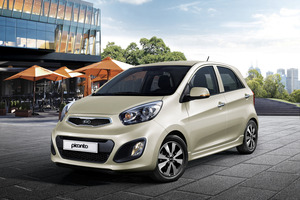 Picanto certainly ticks some important boxes for Kiwi buyers: it's a five-door, it has quite a bit of presence for a city car and you can have a choice of models for $20k, including an automatic transmission. The LX, with a four-stage auto, is $18,990 (you won't quite stretch to the better-equipped EX, though).
Four gears? Hardly cutting-edge, but being a conventional automatic rather than the continuously variable transmission (CVT) favoured by so many makers these days does add a level of driver involvement that's pleasing.
The LX is thrifty at 5.3 litres for 100km, but if you really want to make a green statement there's the Picanto ISG (idle stop go), which returns an incredible 4.3 litres for 100km. The ISG is manual-only, but both models have the same 1.3-litre (or 1250 as Kia calls it in retro-fashion) four-cylinder engine.
SUZUKI JIMNY JX
Move over Range Rover: the Suzuki Jimny serves up a 40-year heritage and completely uncompromised off-road ability for less than $20,000.
Our budget locks us into the entry-level JX, which means a 1.3-litre engine and manual transmission. Step up to the Sierra and you also have the option of a four-speed automatic.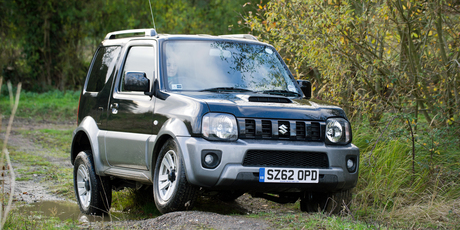 Jimny remains one of the great off-road vehicles on the market at any price, by virtue of its ladder-chassis underpinnings, dual-range transmission and "tread lightly" size and weight. Just don't make the mistake of thinking it's a pint-sized crossover like the Ford EcoSport or Holden Trax: while Jimny is adept at attacking the urban jungle because it's tall-and-small, the approximate handling and bouncy ride serve as a reminder that this is still primarily an off-road vehicle.
There's nothing wrong with that. Jimny is a car with a singular purpose and that gives it credibility and character.
SUZUKI SWIFT GL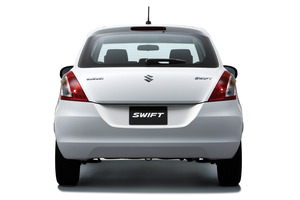 A double-score for Suzuki. Swift is the obvious choice of course - a top-selling small car. It has established itself as something of a classless car in New Zealand, appealing equally to people irrespective of gender or age. It has the right combination of distinctive design (with apologies to Mini), ease of use and a sense of sheer enjoyment.
The fact that you can buy one for under $20,000 does undermine Suzuki's other small cars, such as the Splash and Alto. Both are even cheaper but seem dowdy and disappointing compared with the Swift.
A cramped back seat and tiny boot are downsides to Swift - but then its diminutive size brings other advantages in city driving and parking.
The $19,990 Swift GL has the same 1.4-litre engine as the rest of the range - but again, it's five-speed manual transmission at this price point. The four-speed automatic gearbox will cost you an extra $2000.
MITSUBISHI MIRAGE LS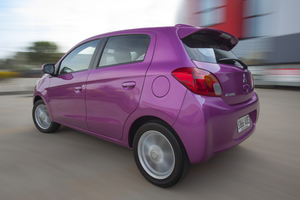 The Mirage gets a hard time from some: it's a tiny city car with a continuously variable transmission (CVT) that's at home in the city but not brilliant on the open road.
However, it's also a model that was a surprisingly strong seller last year and with good reason: the price is right at $18,990 for the LS, it's extremely frugal (4.6 litres per 100km) and it's actually a lot of fun to drive in the right environment.
It's Mitsubishi's idiosyncratic 1.2-litre, three-cylinder engine that gives Mirage a crucial injection of character. Three-pot powerplants are renowned for their willing nature and thrummy soundtrack and this one is no exception. It's a lot of fun - even when you factor in the CVT, which is an acquired taste because of the way the "gearless" hardware makes the engine work at times.
THE WILDCARD
The other good thing about a $20,000 budget is that the world is your oyster when it comes to used cars: there's just so much choice and it's enough to ensure a certain level of quality and reliability, if not new-car levels of customer service and warranty.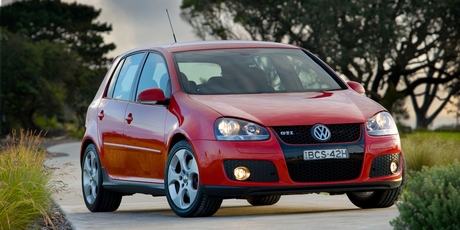 So what's a good $20,000 alternative to our group above? Balancing out the opportunity cost of opting for a used car means we're looking for more size, performance and perhaps even prestige. But let's keep it sensible: we still want something compact, practical and with a sense of fun.
The Volkswagen Golf GTI fits the bill perfectly. For this money it will probably be a fifth-generation model, which still looks and feels modern compared with the seventh generation. We found a New Zealand-new 2006 GTI five-door with 113,000km on the clock for $19,750, which seems like a lot of car for the money. This was even a direct shift gearbox (DSG) model, with the sophisticated dual-clutch transmission.
If you're buying a post-2008 Golf DSG, just be sure to check whether it falls into the recall programme undertaken by VW last year and that the work has been completed.