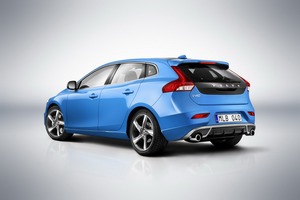 Volvo Cars, the Swedish subsidiary of Chinese carmaker Geely, has reported a slight increase in its 2013 sales thanks to a spectacular growth in China.
The Asian country became Volvo's first market at the end of last year, during which the company sold 427,840 cars, 1.4 per cent more than in 2012.
"After six consecutive months of growing sales we can report a great full-year performance exceeding last year's results," Volvo Cars Marketing, Sales and Customer Service executive Alain Visser said on Thursday.
"Our China team has delivered fantastic growth and we will continue to expand our presence there."
The figures vary sharply from country to country.
In the United States, still Volvo Cars' strongest market for the entire 2013, sales were down by 10 per cent compared to 2012.
In China, the 45.6 per cent growth recorded in 2013 was distorted by an underestimation of sales in 2011 and an overestimation in 2012, detected by Volvo in the beginning of last year.
Last year, Volvo opened its second and third Chinese factories with the support of the China Development Bank.
In Sweden, its third largest market, Volvo Cars increased its market share to 20 per cent, with sales up by 0.8 per cent.
The company, which intended to return to operating at break even in 2013 after repeated losses since the second quarter of 2011, did not provide any profit figures.
-AAP