After record sales year, top-end maker is aiming for even more success with its latest offerings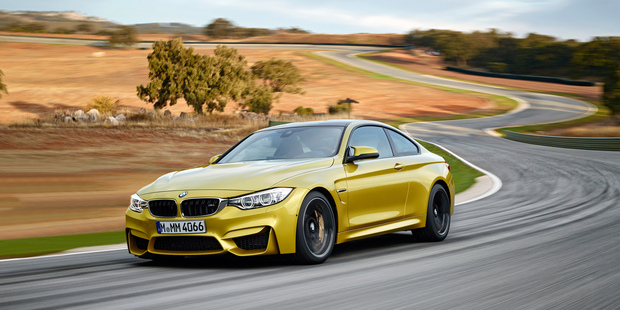 After the strongest year for sales since it began distribution, BMW New Zealand will continue to be busy next year with a plethora of new models due.
The line-up of cars expected includes the all-electric i3, the 2 Series, a convertible version of the 4 Series and two sports performance vehicles - the M3 sedan and M4 coupe.
Those two M vehicles will be revealed at next month's North American motor show in Detroit, with the refined X1 compact SUV and the Z4 roadster.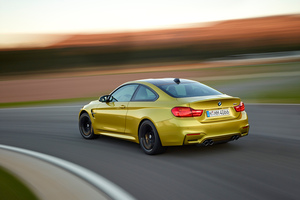 As well as strong exterior styling the M3 and M4 both carry the newly developed high-revving, straight six-cylinder engine with M TwinPower Turbo technology delivering 317kW.
Both vehicles also have reduced weight over the 3- and 4-Series standard models due to a one-piece driveshaft made of carbon-fibre reinforced plastic.
Both models are due in New Zealand in the middle of next year, depending on supply, and prices will be announced closer to the arrival date.
And with only weeks left until the final sales for this year are announced, BMW NZ should record 2000 units sold, making it the top-selling premium brand in this country.
In November, BMW NZ achieved 172 registrations, increasing its overall lead.
Sales of new BMW models were up 18.5 per cent on the same time last year.
"New Zealanders' appetite for attractive, highly specified and dynamically superior new BMW models has never been stronger," said BMW NZ's managing director, Nina Englert.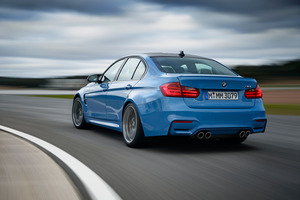 The year has also been strong for BMW NZ's nearest rivals Audi and Mercedes-Benz, both of which are also set for a record year of sales.
Overall, new car sales in New Zealand last month increased 15 per cent over November 2012 with 104,408 registrations year-to-date - more than the whole of last year - meaning it will be a very happy Christmas for many car companies.