French carmaker aims to reduce its range but broaden its appeal to NZ drivers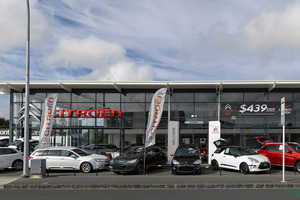 As Citroen New Zealand officially opened its flagship dealership in Auckland this week, its parent company was having its own special celebration in France.
The French company just launched its DS World store near the Champs-Elysees in Paris. It features the DS luxury models from Citroen plus a history of the brand, accessories and exclusive music - and smells.
It's the second DS World store. The first opened earlier this year in Shanghai as the French manufacturer continues its push into China.
The company has just started producing a DS5 sedan in China for the local market as it concentrates on producing an "affordable" luxury vehicle with low CO2 rating.
The DS5 has also made an impression in New Zealand, with the sedan attracting new customers to the brand, Citroen NZ's boss Simon Rose told Driven just before the official launch of the Auckland dealership.
The VIP guest at the launch was Didier Richard, Citroen's director of international operations in Oceania, French Overseas Territories and Israel.
It was his second visit to New Zealand since Sime Darby took over distribution of Citroen here in February this year.
Since then, Rose has cut the model line-up from 22 to 12, but will "settle on 14".
"We needed to rationalise the range, and have the right stock [in New Zealand]," said Richard.
The range starts with the $23,490 C3 hatchback, which has proved a success for the brand. Also joining the line-up will be the reintroduction of the C4 Grand Picasso people mover early next year, and the Cactus compact SUV in early 2015.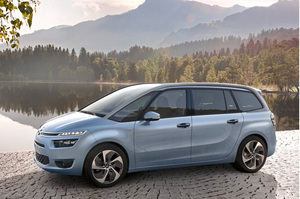 The Picasso is important to Paris-based Richard as his wife uses the vehicle to transport their four children, and he's excited at the design direction of the masculine Cactus - with the production model to be revealed at the Geneva motor show in March.
Next year will also be important for Citroen NZ as it ends 2013 with 300 vehicles sold and expected sales of 350-450 for 2014. "The awareness of Citroen has been quite low in New Zealand," said Rose.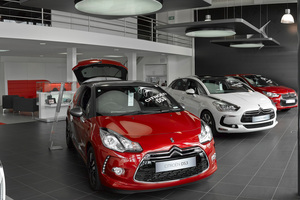 "It's more a niche brand and our job is getting the right cars to the right people."
Part of that campaign next year is sponsorship of the French Film Festival in New Zealand.
"First we need to make [sales] happen in the right way ... we need customers to understand the brand," he said.