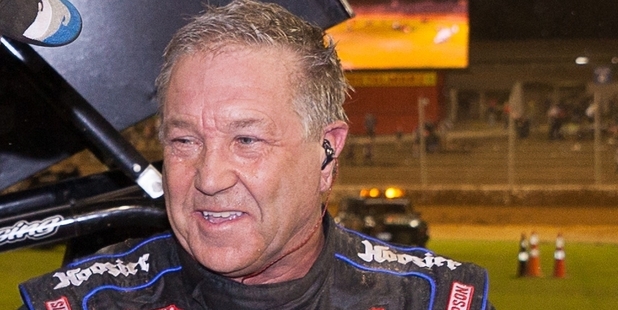 Drama in lapped traffic handed American sprintcar legend Sammy Swindell victory at Western Springs in Auckland on Saturday night.
Springs' regular Jonathan Allard, from California, looked to have the race sewn up as he led unchallenged for more than half of the 30-lap feature event. That was until he came to a halt after sliding into a lapped car, forcing him to the rear of the field and setting up a two-way battle between Swindell and Auckland youngster Daniel Eggleton.
Eggleton had his own lapped traffic issues though and retired to the infield, leaving Swindell free to win.
"We got close there quite a few times, I didn't know we had a few little issues that we were struggling with but we were able to overcome those and be in the right place at the right time," said the 58-year-old American.
"I was being cautious [in lapped traffic], especially in the first half of the race.
I didn't want to get into trouble because to win this you've got to finish, so it's about taking care of the car.
"It was a really tough track to pass on so I was taking my time and picking my spots and was able to come out of here a winner. Hopefully we can do it all again next week," said the former Nascar racer.
Kiwi Dean Brindle finished second ahead of Allard, who charged back through the field to finish third.