Charley Boorman hopes his motorcycle skills will help on the big day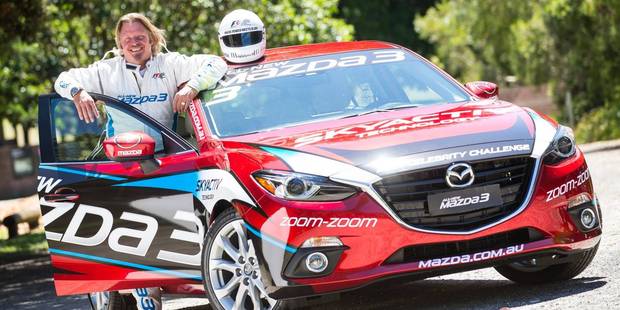 Television adventurer, travel writer and actor Charley Boorman has been announced as the second driver on the grid for the Mazda3 Celebrity Challenge as part of the 2014 Melbourne F1 Grand Prix.
A self-confessed rev-head, Boorman is best known for his role alongside actor and close friend Ewan McGregor in their Long Way Round documentary series, where they travelled over 32,186km by motorcycle across 12 countries in just 115 days.
As an avid Formula 1 and motorsports fan, Boorman said he was thrilled to be taking part in the Mazda3 Celebrity Challenge and is hoping his years of riding motorcycles will translate on the track.
"I'm absolutely elated to be racing on the same track as the Formula 1 drivers and am of course looking forward to beating all the other celebrities," Boorman said.
The Mazda3 Celebrity Challenge will feature 20 vehicles and will bring together celebrities from a wide variety of backgrounds and disciplines to compete at Melbourne's Albert Park street circuit during the Grand Prix. Aussie model and TV presenter Lauren Phillips has been confirmed for the race.