We honour the best on wheels in our tribute to the Herald's 150th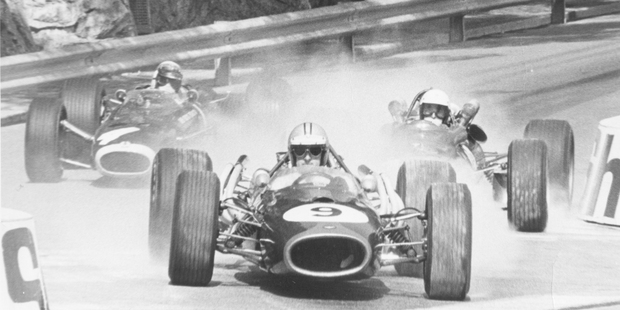 Looking back over the 150 years of the history of the New Zealand Herald there have been some stellar performances by Kiwis in various forms of motorsport.
After much head scratching, pondering and thinking, Driven decided the criteria to make what we think is a list of 10 of the greatest Kiwi motorsport exponents over the years was to have held a world championship, or won one of the great races in the world.
Denny Hulme
Formula One world champion Hulme booked his place on the list as a right.
He won his title in 1967 driving a Brabham before moving to Bruce McLaren's team racing Formula One, Can-Am, and at the Indianapolis 500. He won eight F1 Grand Prix from 1968 to 1972 and continued to race until his death at Bathurst in 1992.
Bruce McLaren
The Kiwi engineer and racecar builder may not have won a world title himself, but he founded a world championship F1 team that still exists today.
In 1959 he became the youngest driver to win a Grand Prix, a record that stood for many, many years. His Can Am cars dominated the American scene in the late 1960s and early 1970s and he won a Le Mans 24 Hour in 1966.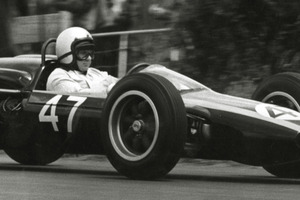 Hugh Anderson
The much under-rated Anderson is the only New Zealander to have won a world motorcycle Grand Prix title - in fact he won four.
He won two world titles in 1963, the 50cc and 125cc classes, going on to defend his 50cc crown the following year and regaining his 125cc crown in 1965.
His skill on two wheels also allowed him to post two Isle of Man Tourist Trophies.
Ivan Mauger
In Mauger's long list of achievements in speedway, one record stands supreme - he is the only rider to have won the world championship six times and he is the only rider to have won world titles in three successive years.
His world championship titles came in 1968, 1969 and 1970, then again in 1972, 1977 and 1979. He appeared in 14 consecutive world finals. He also won numerous other world titles, including three long track championships.
Hayden Paddon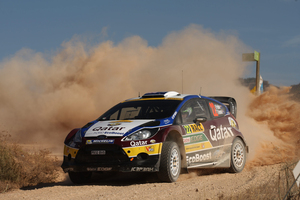 In 2006, aged 19, Paddon debuted in the New Zealand Rally Championship, winning the junior and rookie titles. He won the Pirelli Star Driver Scholarship for a fully funded year in the 2010 Production World Rally Championship (PWRC), where he finished third.
The following year Paddon won that title to become the first New Zealander to win a world rally title. This year he had his first hit out in a full-blown WRC car.

Scott Dixon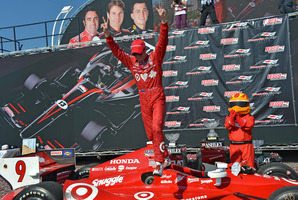 At age 13 Dixon was granted a racing licence under a special MotorSport New Zealand dispensation and won the Formula First championship in his first season.
After a prodigious domestic career he ended up in America winning the first of three IndyCar titles in 2003.
Five years later he became the first New Zealander to win the Indianapolis 500 and is also a Daytona 24 Hour race winner.

Chris Amon
Highly regarded by those who know Formula One well, Amon was the most talented F1 driver to never win a Grand Prix.
He did, though, notch up a Le Mans 24 Hour and Daytona 24 Hour win. He was also the number one driver for the Ferrari F1 team from 1967 to 1969 - the only New Zealander to be so.

Graeme Crosby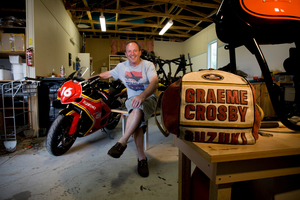 The flying Crosby was an instant hit on the big four-strokes winning the Formula One road race championships in the early 1980s before switching to the world 500cc championship where he finished second. He also won the Suzuka eight-hour race, the Daytona 200 and the Isle of Man TT.
Tired of all the politics, he quit motorcycling at the top level and took up racing cars in New Zealand and Australia.

Katherine Prumm
The two-time women's world motocross champion's racing career was cut short by two massive accidents that left her bent and broken.
In a short but illustrious time in motocross, Prumm was almost unbeatable, dominating all comers as a teenager in 2006 and 2007.
Still aiming for excellence, Prumm is now a competitive half marathon runner and has completed a tertiary degree in the sports science field, graduating top of her class.
Ben Townley
Having won just about everything in New Zealand, Townley headed off to Europe to contest the world MX2 championships.
He duly won the world title in 2004, leading home almost every race he finished.
Upon moving to the US, he won the Supercross Lites championship in 2007 and only injuries kept him from more victories. He recently announced his retirement from
international motocross.

Honourable mentions
Paul Radisich
Barry Briggs
Ronnie Moore
Burt Munro
Jim Richards
Greg Murphy
Rod Millen
Kenny Smith
Steve Millen
Craig Baird
Emma Gilmour
Josh Coppins