Comfortable ride needs to tow the toys and suit trips around town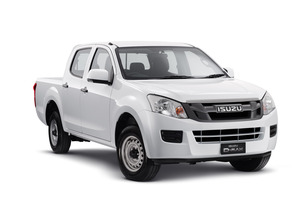 Brett is about to semi-retire and his plans this summer include boating and caravanning - but first he needs a vehicle that can tow.
"I'm selling my sedan and am now after something big enough to tow. It also needs to be comfortable and handle around-town driving with my wife behind the wheel at times," says Brett.
He wants something with a towing capacity of around 2000kg and is thinking of maybe an SUV or a double cab ute such as the Ford Ranger.
We covered the diesel v petrol debate in a recent Buyers' Guide article but, in summary, if the planned travel distances are long, regular and at times challenging then diesel comes into play more.
If it's a quick trip to launch the boat or have the caravan parked up in a favourite camping ground for long periods then petrol may be an option worth strong consideration.
Price wise, petrol may well get you into a later model or even a new vehicle, which should be the ultimate goal in those retirement years.
The other important point is interior comfort and the ability to drive and park easily around town, especially for a one-car family.
There's nothing to dislike about the new Ford Ranger; it has set the benchmark in this market segment on style alone. In your price range, however, you may be limited to a manual transmission if you want to keep the odometer low. Ride quality has improved on the latest model utilities but you still need to strike that balance of having a vehicle fit for purpose but enjoyable to drive in all conditions.
A robust test drive should be undertaken to check out things such as the turning circle in built-up areas or the overall vision in busy traffic as much as power and economy.
The budget: $45,000
Toyota Highlander (2012)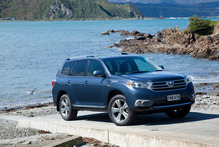 My information would suggest there have been more than a few Prado diesel owners who have downsized, changed fuel option and chosen the Limited 3.5l V6 (201Kw / 337Nm) Highlander with four-wheel-drive. They provide an all-round package with a braked towing capacity of 2000kg and driving aids such as a reverse camera, hill-start and down-hill assist. Safety is highlighted by the addition of stability control and side-curtain airbags front and rear. Claimed fuel consumption is 11.6l/100km, which will climb dramatically when towing to its maximum capacity.
Isuzu D-Max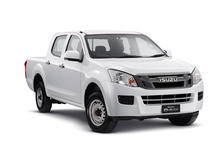 It's a curve-ball option. There is no doubt about the engine durability of the new two-wheel-drive Isuzu 3-l diesel. It almost sits in between the cheaper basement model utes and the top-drawer players such as the new Ford Ranger. Ticks in its favour are its price, age, toughness and the fact you can buy with a very low odometer (under 3000km). On the negative side, the ride comfort may not be to your total liking. Braked towing is 2500kg.
Mazda CX-5 4WD 2.5-litre petrol (2013)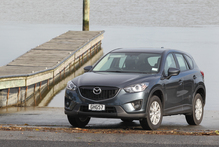 This vehicle has won a number of motoring awards. It's a pretty complete package and, now that it's been around for awhile, the Skyactiv technology looks like it has passed all the consumer tests. Braked towing capacity is 1800kg while claimed fuel consumption is 7.4l/100km. That does not take into account the boat or caravan hitched to the towbar. There is also a diesel and a 2-litre petrol option.
Driven recommends
If it's a ute and the towing requirements are more demanding then look for a Ford Ranger. If you want a vehicle that is a little less robust, then try out the Mazda CX-5.