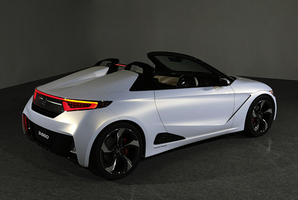 Just as we went to press with this weekend's issue of Driven, some alarming stats found their way across the desk.
Between 2010 and 2012, 14 of the 22 people killed in Labour Weekend crashes were in accidents involving alcohol.
Those were the unlucky ones - there were another 104 people injured in accidents with drivers who had either been drinking or taking drugs.
Equally appalling, the "normal" level is for around one in three road fatalities to involve alcohol.
As staggering as this is, the simple logic behind the decision to drink and drive is not clever. If you're lucky enough not to kill yourself or someone else, you're also risking losing your licence. The cost of a work licence is well over $1000 and time off work in order to apply for it - if the boss will be happy with staff who drink and drive. Add potential costs and issues for any damage, towing costs, grumpy partners ... the list goes on ... and it makes even less sense.
If you live far enough away from wherever you're drinking that it's going to cost more than a grand to get a cab, maybe staying the night would be a good idea.
Enjoy your long weekend and don't forget - anyone who looks boozed and thinks they're driving needs to be stopped. It could be you or one of your loved ones they end up killing.
Driving fast on public roads is fun
Events like next week's Targa on the motorsport calendar offer an opportunity for frustrated racers with a taste for quick drives on some of New Zealand's excellent road. We'll be following the event from behind the wheel of an HSV safety car this year, starting from the launch at Kim Dotcom's lavish Coatesville property on Wednesday afternoon.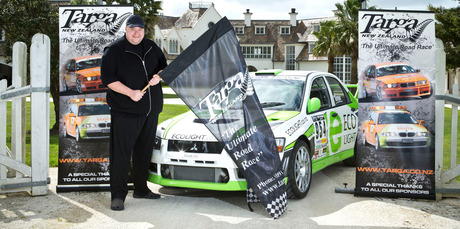 For tickets to the mansion, and to get a chance to see some great car-related action - including a Ferrari 458 drifting around the property - go to targa.co.nz. All proceeds will benefit charity, so there's no real excuse not to go.
We'll be on the whole event, so if you're anywhere near any of the stops over the four days of Targa, feel free to come and say hi. Maps are available on the Targa website. Also, keep an eye on Driven's Facebook page for a chance at getting a couple of pretty sweet treats ... all will be revealed on facebook.com/DrivenNZ.
On another note, if you're keen to get behind the wheel of some of BMW's latest machines, and after the huge popularity of last time, we've got three double passes to give away for the BMW Ultimate Drive Experience. Entries must be in by tomorrow night (Sunday 27) and terms and conditions apply.
To enter all you need to do is answer this simple question. "what is the production code of the all-new BMW 4 Series email driven@apn.co.nz
For more information head to www.bmw.co.nz/drivingexperience