Chips and grime can leave you open to accidents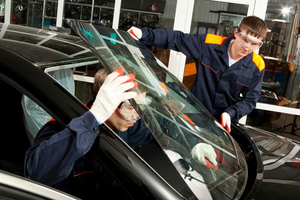 It can happen to anyone. You are driving along and a car in front flicks up a few stones, one of which hits your windscreen, resulting in the glass being chipped.
You then hit a substantial pothole and this chip becomes a crack.
This, along with dirt, mud, grime and other nasties, can take its toll on your car windows, leaving you at best with blurred vision, or at worst, having to replace the window itself. To prevent this, it pays to keep a close eye on the state of your windows.
AA Autoglass spokesman Jamie Gilliland says it is often something most motorists forget to check.
"The windows are one thing most Kiwis forget to check up on. It is essential we ensure our windscreen and windows are free of chips. cracks or any kind of leaks," says Gilliland.
"Drivers of older vehicles need to take special care, rust can build up around the windscreen and [they] are prone to water leaks. So whatever car you drive, checking and maintaining the windscreen early is very important."
Here are some things to look out for.
1. Dirt/Mud/Marks
With dirt, mud and dust created from the conditions or the car in front, your vision can be obstructed, especially when driving into the sun.
To remove, fill a bucket with a mixture of water and vinegar. Soak a cloth or sponge in the mixture and wipe.
Make sure to cover every centimetre of the windscreen quickly to prevent streaking. Do the same for the side and rear windows, then dry with a microfibre cloth. These can be bought from The Warehouse, K-Mart, Repco and Super Cheap Auto stores.
2. Chips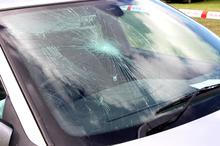 If a chip appears, it can easily develop into a crack caused by cold weather or road conditions. If a chip is larger than 25mm, the same size as a $2 coin, your car will fail its Warrant of Fitness. Automotive window repair specialists are your best bet.
3. Rubber Surrounds
These are vital to prevent water leaks, so if they crack or break, they will need to be replaced. Do this by prying the damaged bit free with a knife, then using a weather-based adhesive to stick the new one down. These can be purchased from any auto specialist store.
4. Cracks
Unfortunately, repair is not entirely feasible for bigger-sized cracks. In such cases, there is no alternative but to replace the windscreen. This can be done through any automotive window specialists.