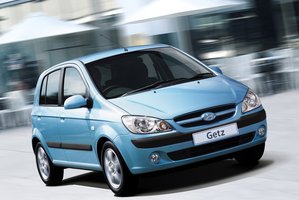 The dilemma: Philippa's "old faithful" 1993 Nissan Sentra is on its last legs, so she's in the market for another second-hand car.
"My main concerns are reliability and longevity - although I'm aware I should probably add 'safety' to this list," she says.
"I've heard European cars are less reliable and more expensive to repair."
Well Philippa, in your price range you are never going to achieve an even balance between reliability, longevity and safety.
Unfortunately, safety often takes the back seat if low overall running costs are high priority. You can still add a couple of non-negotiable safety features, however, such as anti-locking brakes and multiple airbags to the shopping cart. In addition, any vehicle is made safer by having the mechanicals such as brakes, suspension and tyres in good condition.
Make sure you insist on a new Warrant of Fitness (issued within the past month) as part of any sale agreement.
Yes, European cars in this price range can be more expensive to own, but they are often kitted out with more features and driver comforts, hence more to go wrong. The budget: $8000
Hyundai Getz 1.4-litre (2009)
A high percentage of used Getzes are New Zealand-new, have had a fairly easy past life and come with a proven past service history. The safety package is pretty basic but you do pick up reliability, a late model vehicle and reasonably low odometer reading.
Downsides are maybe overall interior size and average power output but that may not be an issue depending on number of seats being occupied on a regular basis.
Toyota Echo/Vitz (2005)
Toyota has the name for reliability but there are so many variants out there in this price range.
Engine sizes can be as low as 1-litre partnered with an automatic transmission, which is not a great combo if venturing out on the open road with passengers.
A good option, but you may develop a headache looking for the model that suits.
Nissan Pulsar Euro (2003)
It's a bigger vehicle with a bigger engine (1.8-litre) and proven reliability.
Most will have travelled more than 100,000km so look for that proven service history.
Driven recommends
The Hyundai Getz and the Nissan Pulsar would be where you should concentrate initially.