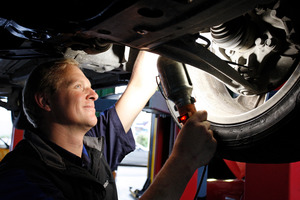 Changes to vehicle inspection rules will be introduced in two stages next year, Transport Minister Gerry Brownlee announced today.
From January 1, light vehicles first registered between 2004 and 2008 will move to annual rather than their current six-monthly warrant of fitness inspections. Once on annual inspections, vehicles will remain on that frequency for their lifetime.
From July 1, annual inspections will be extended to include all light vehicles first registered on or after January 1 2000 and new vehicles will receive an initial inspection, another when they're three years old, then annual inspections for their lifetime.
The extended variable frequency range for certificate of fitness inspections will also get underway. This will see the frequency for certificate of fitness inspections on heavy vehicles expanded to three to 12 months from the current three to nine months.
Light vehicles first registered before January 1 2000 will remain on six-monthly inspections for their lifetime.
Transport Agency chief executive Geoff Dangerfield said the changes would not require motorists to do anything different.
"People should take their vehicle in for inspection at its next due date as per usual. Following a successful inspection, the inspector will assign the appropriate date for the vehicle's next inspection."
The changes were agreed by the Cabinet in January.
- APNZ