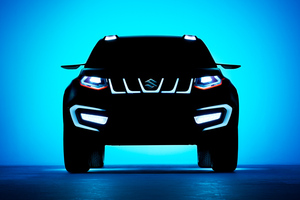 The world premiere of the iV-4 - a concept model heralding a compact SUV from Suzuki - will be at the Frankfurt Motor Show next month.
Suzuki's introduction of the compact SUV concept iV-4 is an indication of the direction that will be taken with the model to be added to the company's renowned SUV line-up.
Developed under the theme "Grab your field", the model embodies the basic ruggedness of an SUV.
The iV-4 is Suzuki's new concept for a personal compact SUV. While inheriting certain design features of the Suzuki SUVs, such as the clamshell shaped hood and the front grille divided into five, its overall styling conveys a sense of modernity and innovation.