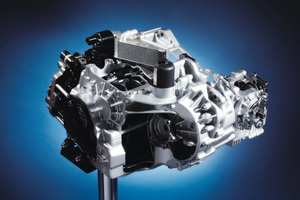 As Volkswagen New Zealand announces the recall of its seven-speed DSG gearbox this week, and it is also reassuring unaffected Kiwi owners of the brand.
The 2639 New Zealand-new vehicles affected were produced between June 2008 and September 2011 and require a gearbox upgrade.
Owners have been contacted while VW NZ is also offering information on a website.
In isolated cases, an electronic malfunction in the control unit inside the gearbox may result in a power interruption. This causes the vehicle to lose power while driving. Volkswagen says that while these cases are rare, the driver can easily remain in control to safely manoeuvre the vehicle to a stop.
While the recall does not apply to all gearboxes, VW NZ is extending the warranty to five years for five- and seven-speed DSG gearboxes.
"We will also be extending the recall to include imports (with the gearbox) and that means a further 1000 vehicles," said VW NZ general manager Tom Ruddenklau.
"We are also offering free health checks for any concerned Volkswagen owners."
In Australia, almost 26,000 VWs have been affected, with the recall coming after the 2011 death of a Melbourne woman after a truck slammed into the rear of her Golf, which was stopped on a motorway.