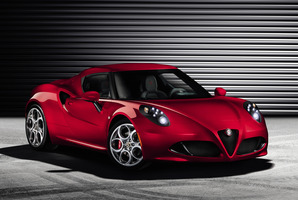 'Halo car' could do well in NZ market Alfa Romeo is just one of the brands under the newly formed umbrella of Fiat Chrysler New Zealand.
The company, a joint venture between bluewater sailing legend Neville Crichton and former Chrysler Australia boss Clyde Campbell, ties Fiat, Alfa, Chrysler, Jeep and Dodge together under one single importer.
Crichton is enthusiastic about the future of the brand in New Zealand, but admits it could benefit from the baby supercar, the 4C, as a "halo car" to represent the Italian icon in this market. "If we could get stock, in right hand drive, there's no doubt that it would go very well here," he told Driven following the launch of the new company. "It's a stunning car."