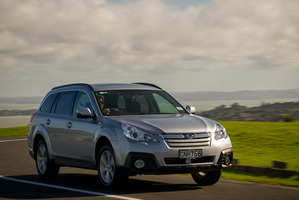 Subaru NZ has confirmed that some of its models have been affected by a recall after notice from Japan that some of its cars could have a misrouted engine wiring harness.
A spokesman for Subaru NZ said on Monday that 164 cars were affected here that were manufactured in Japan between January 20 and April 9, 2012.
"Customers are about to be sent a letter asking them to contact their dealer to have the car checked," he said. "So far, only one car has been found with the problem and the wiring loom is being replaced."
Meanwhile, Hyundai NZ is still awaiting news about a voluntary recall in North America of some of its vehicles because of a possible malfunctioning electrical lamp switch.
Hyundai NZ will contact affected customers directly.